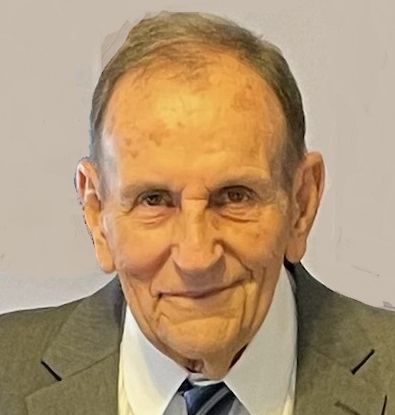 services
August 27

| Visitation
Sunday 3:00 to 7:00 PM at Gehret Funeral Home
August 27

| Visitation
Monday 9:00 to 10:00 AM at Gehret Funeral Home
August 28

| Memorial Service
Monday 10:30 AM Mass of Christian Burial at St. Michael Church in Fort Loramie
obituary
William L. Busse
September 27, 1931 - August 23, 2023
William "Bill" Louis Busse,
Age 91, a lifelong resident of Fort Loramie and three-year resident of Ohio Living Dorothy Love Retirement Community, passed away peacefully of natural causes Wednesday evening, August 23, 2023, at Wilson Health Hospital in Sidney, Ohio. He was born September 27, 1931, to the late Ludwig & Alma (Rottinghaus) Busse. He is survived by three children, Kathryn & Frank Boerger of Fort Loramie, Andrew & Jennifer (Grillot) Busse of Russia and Lynn & Nick Turner of Fort Loramie; 9 (of 10) grandchildren: Frank Boerger Jr., Danielle & Tyson Bender, Matthew & Brittany Busse, Maria Busse (dec.), Derek Busse, Lukas & Kara Busse, Jordan Busse, Macy & Seth Guillozet, Darren Turner, and Ava Turner along with six great-grandchildren: William, Theodore, and Noah Bender, Camden, Dominic and Roxie Guillozet; One sister, Bonnie & Mike Gaier of Yorkshire as well as several nieces and nephews. He was preceded in death by three siblings, Paul Busse, Carol Busse and infant Joseph Busse.
Mr. Busse was a 1949 graduate (salutatorian) of Fort Loramie High School. Beginning in August of 1952, he served nearly 21 months in the US Army during the Korean War. Bill was a butcher and buyer for Busse & Sons, Inc. in Fort Loramie until it closed in 1989. He then worked at L & F Products in Sidney until he fully retired in 1994. He was a member of St. Michael Catholic Church, Fort Loramie, the American Legion Post 355, and the Minster Fraternal Order of Eagles. Bill was loved by all because of his kind, gentle, and caring nature that he showed to everyone he met. He loved spending time with his children, grandchildren, and great-grandchildren. In his leisure, he enjoyed fishing, playing cards, horse racing, and taking care of his beautiful flowers.
Mass of Christian Burial will be celebrated at 10:30 AM, Monday, August 28, 2023, at St. Michael Church in Fort Loramie with Rev. Stephen Mondiek presiding. Friends may call Sunday 3:00 to 7:00 PM and Monday 9:00 to 10:00 AM at Gehret Funeral Home in Fort Loramie. Memorials may be made to the Lake Loramie Improvement Association or a charity of choice. Condolences may be expressed at www.gehretfuneralhome.com
condolence
send private condolence