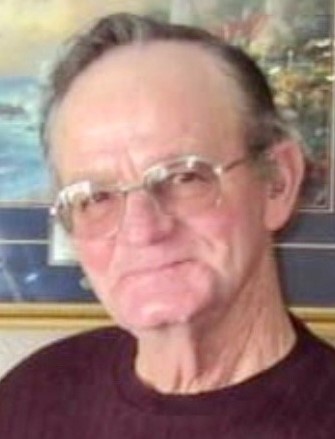 services
January 20

| Visitation
Thursday 3:00 to 8:00 PM at Gehret Funeral Home
January 20

| Visitation
Friday 9:00 to 10:00 AM at Gehret Funeral Home
January 21

| Memorial Service
Friday 10:30 AM Funeral Service at Gehret Funeral Home
obituary
William E. Paulus
February 12, 1948 - January 15, 2022
William "Bill" Edward Paulus,
Age 73, of Rangeline Road, Russia, passed away of natural causes Saturday evening, January 15, 2022, at the Kettering Health Main Campus in Kettering, Ohio. He was born February 12, 1948, in Fort Loramie, Ohio, to the late Stephen "Bun" & Ruth (Barga) Paulus. On May 21, 1966 at Sts. Peter & Paul Catholic Church in Newport, Bill married Elizabeth "Betty" (Zircher) Paulus who survives. Also surviving are five children: Keith & Barb Paulus of Russia, Dan & Bonnie Paulus of Russia, Mike & Teresa Paulus of New Bremen, Kathy & Matthew Burks of Fort Loramie and Karol Paulus of Conover; nine grandchildren: Krista & Brian Schulze, Kendra Paulus, Kyle Paulus, Ryan & Rachel Paulus, Ethan & Hunter Paulus, Brent Paulus, Miranda & Adam Koesterer, Alexa & Jeremy Kemmann and Katie Paulus along with eleven great-grandchildren; one sister, Mary Voskuhl & Bob Snyder of Russia and sisters & brothers-in-law: Laura Paulus of Minster, Alan Bachman of Houston, Sherril Geer of Tucson, AZ, Margaret Zircher of Sidney, David Veit of Houston and Bernie & Joy Zircher of Fort Loramie along with numerous nieces and nephews.
He was preceded in death by siblings: Marion & Marge Paulus, Norman Paulus, Agnes & Harold Dershem, Rosetta & Jerry Protsman, Rita Bachman, Margaret & Dwight Puthoff, Jerome Paulus, Pearl Paulus, Joe Paulus and Donald Paulus as well as brothers & sisters-in-law: Edward Zircher, Ken Zircher and Linda Veit.
Mr. Paulus was a 1966 graduate of Houston High School. He founded Paulus Excavation in the late 1960's and had been owner-operator until retiring in 2017. Bill was a lifetime member of Newport Sportsman's Club. He enjoyed being outdoors, especially, fishing, hunting and searching for mushrooms.
Funeral Services will be 10:30 AM, Friday, January 21, 2022, at Gehret Funeral Home in Fort Loramie with Deacon Paul Timmerman presiding. Friends may call Thursday 3:00 to 8:00 PM and Friday 9:00 to 10:00 AM at Gehret Funeral Home. Memorials may be made to St. Jude Children's Research Hospital or charities of choice. Private condolences may be expressed at www.gehretfuneralhome.com.
condolence
send private condolence