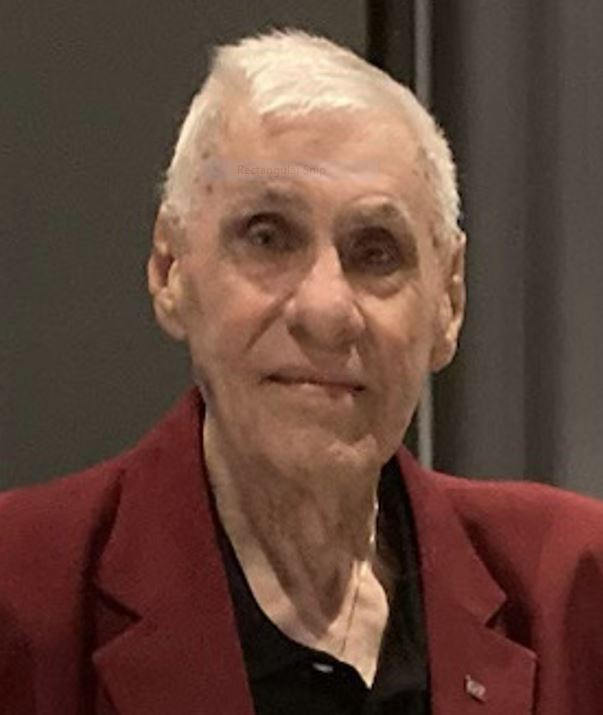 services
February 23

| Visitation
Thursday 4:00 to 7:00 PM at Gehret Funeral Home
February 23

| Visitation
Friday 9:00 to 10:00 AM at St. Jacob Church in Anna
February 24

| Memorial Service
Friday 10:30 AM Funeral Services at St. Jacob Church in Anna
obituary
Wayne R. Wilt
August 17, 1936 - February 19, 2023
Wayne Roger Wilt,
Age 86, of Second Street, Anna, passed away of natural causes early Sunday morning, February 19, 2023, at Heritage Manor Nursing Center in Minster, Ohio. He was born August 17, 1936, in Anna, Ohio, to the late Carl & Fredonia "Irene" (Sullivan) Wilt. On August 28, 1959, at St. Peter Church in New Bremen, Wayne married Beverly R. (Moeller) Wilt who preceded him in death on January 23, 2016. Surviving are four of five children: Robert (dec.) & Virginia Wilt of Anna, Sandy & Douglas (dec.) Gehret of Fort Loramie, Cindy & Rodney Naseman of Anna, Jim & Tammy Wilt of Anna and Janet & Chris Crockett of Anna; 14 grandchildren and 31 great-grandchildren; two siblings, Karen Wilt of Anna and Denny Wilt of Sidney; brothers & sisters-in-law, Fred & Barb Moeller of New Bremen and Nancy Hespe of Napoleon along with numerous nieces and nephews. He was preceded in death by two brothers, Eugene and Keith Wilt; father & mother-in-law, Wilson & Marie Moeller and sister & brother-in-law, Jean & Ralph Hildebrand.
Mr. Wilt was a 1954 graduate of Anna High School. He served in the US Army following the Korean War and had been stationed in Panama City. In 1999, Wayne retired from Copeland in Sidney where he had been employed nearly 42 years. Wayne was a life-long member of St. Jacob Lutheran Church. He also belonged to the American Legion Heiland Post 446 and had been a past commander. Years ago, he served on the Anna Village Council. Also known as Batty, Wayne was an avid sports fan. He followed Reds baseball no matter what. He also enjoyed keeping up with his children, grandchildren and great-grandchildren. Wayne and Bev spent many good years traveling up to their trailer in Michigan to fish and visit with their camping friends.
Funeral Services will be 10:30 AM, Friday, February 24, 2023, at St. Jacob Lutheran Church in Anna with Pastor David Eidson presiding. Interment will follow at Pearl Cemetery. Friends may call Thursday 4:00 to 7:00 PM at Gehret Funeral Home in Fort Loramie and Friday 9:00 to 10:00 AM at the church. Memorials may be made to St. Jacob Church. Private condolences may be expressed at www.gehretfuneralhome.com.
condolence
send private condolence