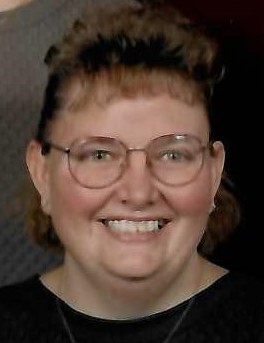 services
December 20

| Visitation
Sunday 3:00 to 7:00 PM at Gehret Funeral Home
December 20

| Visitation
Private Family Visitation 8:30 to 9:30 AM at Gehret Funeral Home
December 21

| Memorial Service
Monday 10:30 AM Mass of Christian Burial at St. Bernard Church in Burkettsville
obituary
Vicky J. Barga
August 22, 1967 - December 15, 2020
Vicky J. (Koester) Barga,
Age 53, of E. Main Street, Burkettsville, passed away of natural causes Tuesday afternoon, December 15, 2020, at the OSU Wexner Medical Center ER in Columbus, Ohio. She was born August 22, 1967, in Coldwater, Ohio, to the late John & Edna (Heuing) Koester. On July 8, 1995, at St. Henry Catholic Church in St. Henry, Vicky married Joseph L. Barga who survives. Also surviving are two sons, Kenneth & Bree Barga of Worthington and Jacob Barga at home; four siblings: Joyce & Larry Dwenger of Celina, Marvin & Mary Jo Koester of Celina, Cynthia Koester of Celina and Beverly & Ted Dues of Coldwater; sisters & brothers-in-law: Mary Jo & Jerry DeMange of Greenville, Nick Barga of Rossburg, Mike Barga of Canal Winchester, Tim Barga & Dana Lafuze of Rossburg and Sharon & Paul Poole of Mechanicsburg along with numerous nieces and nephews. She was preceded in death by in-laws: Duane & Lucy Barga; one nephew, Ted Dues Jr. and a great-niece, Natalie Pancake.
A 1985 graduate of St. Henry High School, Vicky then obtained concurrent associate degrees in Business Administration and Office Information Systems at the Wright State University branch campus in Celina. She had been the assisted living and independent living Activities Coordinator at Briarwood Village in Coldwater for the past 12 years. She was previously employed at Safeway Packaging in New Bremen. Vicky was a member of St. Bernard Catholic Church, the church Ladies Sodality, Coldwater Eagles Auxiliary and OHCA Activity Professionals. She also served on the Burkettsville Park Board and with her husband, Joe, had been co-race director of the Burkett 5K Run. She was also a volunteer for the American Red Cross and Racing for Relief. Vicky enjoyed spending time with her family, friends and second family of Briarwood Village residents. She also enjoyed camping.
Mass of Christian Burial will be celebrated 10:30 AM, Monday, December 21, 2020, at St. Bernard Church in Burkettsville with Rev. Alfons Minja presiding. Interment will follow at St. Bernard Cemetery. Friends may call Sunday 3:00 to 7:00 PM at Gehret Funeral Home in Fort Loramie. Due to recent local outbreaks of COVID-19, use of face masks and social distancing will be critically necessary at all funeral rites. Memorials may be made to the Mercer County Cancer Association or Briarwood Village Activities Department. Private condolences may be expressed at www.gehretfuneralhome.com
condolence
send private condolence