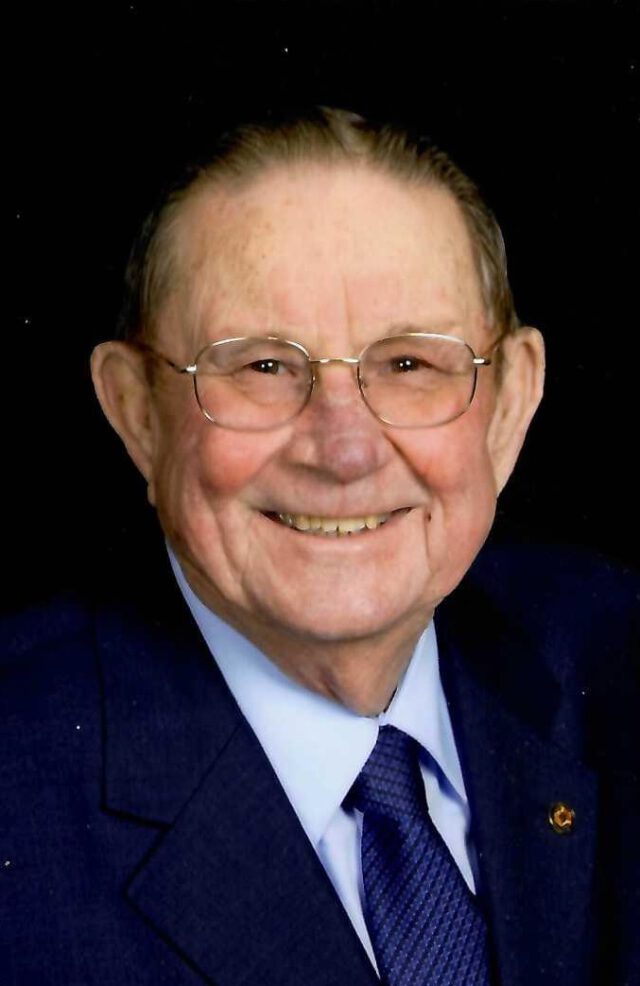 services
December 12

| Visitation
Monday 2:00 to 8:00 PM at Gehret Funeral Home
December 12

| Visitation
Tuesday 8:30 to 9:30 AM at Gehret Funeral Home
December 13

| Memorial Service
Tuesday 10:30 AM at Holy Family Church in Frenchtown
obituary
Urban A. Gehret
November 28, 1934 - December 6, 2022
Urban Andrew Gehret,
Age 88, of Versailles-Yorkshire Road, Versailles, passed away peacefully of natural causes Tuesday evening, December 6, 2022, at the Upper Valley Medical Center in Troy, Ohio. He was born November 28, 1934, in Houston, Ohio, to the late Joseph & Anna (Mueller) Gehret. On May 6, 1959, at St. Joseph Catholic Church in Egypt, Urban married Irene (Albers) Gehret who survives. Also surviving are six children: Patrick & Virginia (Fullenkamp) Gehret of Fort Recovery, Kathleen & Brian Pinchot of Versailles, Theresa & Mark Lefeld of St. Henry, Judy & Steven Cordonnier of Versailles, Janice & James Broering of St. Henry and Sharon & David Holdheide of Fort Loramie; 19 grandchildren & 15 great-grandchildren; four siblings: Paul Gehret of North Star, Emma Rita & Dennis Heitkamp of New Bremen, Edward & Mary Lee Gehret of Willowdell, and Mary Ann & John Kuether of Egypt; sisters & brothers-in-law: Frances Gehret of Fort Loramie, Mary Ann & Louis Grieshop of Willowdell, Eva Gehret of Willowdell, Donna Gehret of Versailles, Norbert & Jeanette Albers of Carthegena, Wilfred Albers of Celina, Sister Regina Albers CPPS of Salem Heights and Anthony & Martha Albers of Egypt along with numerous nieces, nephews and cousins.
He was preceded in death by one infant daughter, Mary Gehret; seven siblings: Mildred & Virgil Bensman, Lawrence Gehret, Alfred & Rose Gehret, Vernon Gehret, Joseph Gehret, Anthony Gehret and Cyril & Margie Gehret as well as sisters-in-law, Bernice Gehret, Lillian Albers and Wilma Albers.
Mr. Gehret served in the US Army following the Korean War and had been stationed in Europe. Engaged in farming all of his working life, he was also a retired bus driver for Versailles Schools. Urban was a member of Holy Family Catholic Church in Frenchtown, the Maria Stein Knights of St. John (Uniform Rank and past president), St. Denis Knights of Columbus (past Grand Knight) and the North Star American Legion. In his leisure, he enjoyed fishing, woodworking and traveling. Over the years, he was able to visit all 50 states as well as a few countries abroad. Urban loved spending time with his family, especially entertaining his grandchildren and great-grandchildren. He will also be remembered for many years of calling square-dances.
Mass of Christian Burial will be celebrated 10:30 AM, Tuesday, December 13, 2022, at Holy Family Catholic Church in Frenchtown with Fr. Ned Brown presiding. Interment will follow at the church cemetery. Friends may call Monday 2:00 to 8:00 PM and Tuesday 8:30 to 9:30 AM at Gehret Funeral Home in Fort Loramie. Memorials may be made to Maria Stein Shrine of the Holy Relics or charities of choice. Private condolences may be expressed at www.gehretfuneralhome.com.
condolence
send private condolence