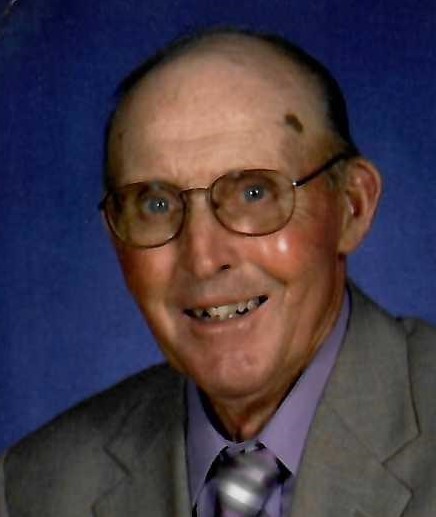 services
July 27

| Visitation
Tuesday 3:00 to 8:00 PM at Gehret Funeral Home
July 27

| Visitation
Wednesday 9:00 to 10:00 AM at Gehret Funeral Home
July 28

| Memorial Service
Wednesday 10:30 AM Mass of Christian Burial at St. Michael Church in Fort Loramie
obituary
U. George Barhorst
June 24, 1941 - July 24, 2021
U. George Barhorst,
Age 80, of Barhorst Road, Fort Loramie, passed away of natural causes Saturday morning, July 24, 2021, at the Joint Twp. District Memorial Hospital in St. Marys, Ohio. He was born June 24, 1941, at the homeplace in Fort Loramie, Ohio, to the late Urban & Mary (Kirner) Barhorst. On January 11, 1964, at St. Joseph Catholic Church in Egypt, George married Helen (Bruns) Barhorst who survives. Also surviving are four children: Cynthia & John Plas of Fort Loramie, Donald & Rebecca (Wolters) Barhorst of Fort Loramie, Elaine & Jeffrey Honerlaw of West Chester and Annette & Jack Baker of Fort Loramie; 12 grandchildren: Kristen & Aron Osborne, Katelyn Plas, Aaron Plas, Amanda & Andrew Schwieterman, Mallory & Robert Puthoff, Benjamin Barhorst, Thomas & Madeline Honerlaw, Allen Honerlaw, Matthew Honerlaw & fiancé Lauren Stroud, James Honerlaw, Aubrey Baker and Jared Baker; nine great-grandchildren: Bennett and Kennedy Osborne, Mara, Walter, Becca and Dana Schwietermen, Garret, Cora and August Puthoff; one of two siblings, Theodore & the late Anita (Poeppelman) Barhorst of Fort Loramie and the late Nancy & Alvin Schlater; three sisters-in-law: Dorothy Lehmkuhl of Lakeview, Rosie Bruns of Chickasaw and Janice Bruns of Sidney along with numerous nieces and nephews. He was preceded in death by brothers & sisters-in-law: Walter & Dorothy Bruns, Wilbert & Thelma Bruns, James Lehmkuhl, Ralph & Alice Bruns, Mary Agnes & Carl Ranly, George Bruns, Dolores & Jack Gaier, Leonard Bruns, Alvin Bruns and infant August Bruns Jr.
Mr. Barhorst was a 1959 graduate of Fort Loramie High School and had obtained his FFA State Farmers Degree. He then served in the Ohio National Guard / US Army Reserves. George was engaged in dairy farming all of his working life. He had also been a lifetime Belgian horse breeder. He was a life-long member of St. Michael Catholic Church where he served as an usher for 40 years and had been a past parish council chairman during the planning of handicap entrance and parking renovations. He was also a member of the Fort Loramie American Legion, McLean township Zoning Appeals Board, charter member of the Loramie Watershed Association, lifetime member of the Shelby County Draft Horse Association, the Ohio Belgian Breeders Association and the Belgian Draft Horse Corp. of America. He belonged to the Shelby County Farm Bureau and was a 3rd generation farmer with his farm registered among Ohio Century Farms. In addition to his dedication to his family and farming, he also fondly enjoyed attending and participating in numerous horse shows.
Mass of Christian Burial will be celebrated 10:30 AM, Wednesday, July 28, 2021, at St. Michael Church in Fort Loramie with Rev. Steven Shoup presiding. Interment will follow at St. Michael Cemetery. Friends may call Tuesday 3:00 to 8:00 PM and Wednesday 9:00 to 10:00 AM at Gehret Funeral Home in Fort Loramie. Memorials may be made to the Fort Loramie Rescue Squad or charities of choice. Private condolences may be expressed at www.gehretfuneralhome.com.
condolence
send private condolence