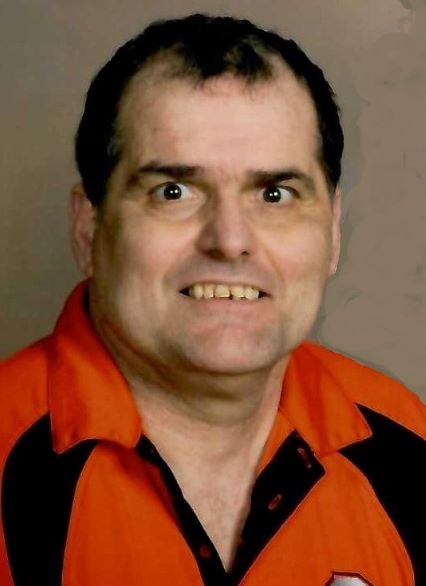 services
February 8

| Visitation
Monday 9:00 to 10:00 AM at Gehret Funeral Home
| Memorial Service
Monday 10:30 AM Mass of Christian Burial at St. Michael Church in Fort Loramie
obituary
Timothy S. Long
March 30, 1962 - February 3, 2021
Timothy Scott Long,
Age 58, of Park Street, Fort Loramie, passed away of natural causes Wednesday afternoon, February 3, 2021, at Wilson Health Hospital in Sidney, Ohio. He was born March 30, 1962, in Sidney, Ohio. His mother Charity Mae (Tucker) Smith and step father Robert L. Smith preceded him in death. On December 26, 1987, at St. Michael Catholic Church in Fort Loramie, Timothy married Donna Jean (Romie) Long who survives. Also surviving are four children: Elizabeth & Wesley Wright of Jeffersonville, Andrew Scott Long and fiancé Jessica Smith of Eastgate, Bradly Thomas Long of Fort Loramie and Victoria Jean Long of Minster; one grandson, Wyatt Michael Wright; five siblings: Debra & Norris Dawson of South Carolina, David Barr of South Carolina, John & Joann Long of Piqua, Sharon & John Colley of Sidney, Terri Smith & Bill Davis of Quincy and brother-in-law, Russell Hilgefort of Seymour, TN; mother & father-in-law, Nancy & Richard Romie of Fort Loramie as well as brothers & sisters-in-law: Rick Romie of Fort Loramie, Brian & Wanda Romie of Covington, Keith & Shelly Romie of Anna, Tracy & Scott Allen of Fort Loramie and Shawn Romie of Fort Loramie along with numerous nieces & nephews. He was preceded in death by three siblings, Sarah Hilgefort, Randy Long and Curtis Long.
Mr. Long was a 1981 graduate of Houston High School and the Upper Valley JVS where he studied diesel mechanics. He served in the US Army from July of 1982 to July of 1985 and received an Overseas Service Ribbon for his commissions while stationed in Europe. During his working years, Tim had been a truck driver for Bulkmatic Transport Co. of Columbus. He was a member of St. Michael Catholic Church. When his kids were of age, Tim had been a dedicated volunteer. He was assistant scout leader of Fort Loramie Boy Scout Troop 355 and also coached a lot of basketball, CYO and girls softball. He was a past member of the Fort Loramie American Legion. Tim enjoyed watching NASCAR, Bengals and Ohio State football and listening to good 80's hair metal music.
Mass of Christian Burial will be celebrated 10:30 AM, Monday, February 8, 2021, at St. Michael Church in Fort Loramie with Steven Shoup presiding. Interment will follow at St. Michael Cemetery. Friends may call Monday 9:00 to 10:00 AM at Gehret Funeral Home in Fort Loramie. Use of face masks and social distancing will be necessary at all funeral rites. Memorials may be made to the Fort Loramie Rescue Squad or charities of choice. Private condolences may be expressed at www.gehretfuneralhome.com.
condolence
send private condolence