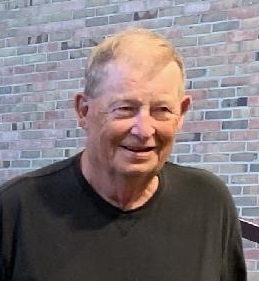 services
December 5

| Visitation
Monday 3:00 to 8:00 PM at Gehret Funeral Home
December 5

| Visitation
Tuesday 9:00 to 10:00 AM at Gehret Funeral Home
December 6

| Memorial Service
Monday 10:30 AM Mass of Christian Burial at St. Michael Church in Fort Loramie
obituary
Thomas A. Eilerman
November 17, 1940 - November 29, 2022
Thomas Anthony Eilerman Sr.,
Age 82, of Monterey Drive, Fort Loramie, Ohio, passed away of natural causes at his residence Tuesday morning, November 29, 2022. He was born November 17, 1940, in Sidney, Ohio, to the late Adolf & Verona (Kuether) Eilerman. On January 6, 1962, at St. Augustine Catholic Church in Minster, Tom married Susan (Botkin) Eilerman who survives. Also surviving are three of five children: Sharon Eilerman, Thomas & Denise Eilerman and Kevin & Jill Eilerman, all of Fort Loramie, Timothy Eilerman (dec.) and Constance Seger (dec.); one daughter-in-law, Marcia & Alan (dec.) Mescher of Osgood and a son-in-law, Donald Seger of Covington; 11 of 13 grandchildren: Zachary (dec.), Veronica, Clayton and Heather Eilerman, Tony and Josh (dec.) Eilerman, Katie & Aaron McCollum, Nichole Schmitz, Shawn & Andrea and Mitchell Eilerman, Brad & Amy Seger, Michele & Dan Oman and DJ Seger & Danielle Griffith along with 13 great-grandchildren; sisters & brothers-in-law, Phyllis Eilerman of Sidney, Trina & Mike Ahlers of Houston, TX, Jim & Barb Botkin of The Villages, FL, and Joe & Jenny Botkin of Minster as well as several nieces and nephews. He was also preceded in death by one brother, Patrick Eilerman.
Mr. Eilerman was a 1958 graduate of Fort Loramie High School. In 1998, he retired from Goodyear in St. Marys where he had been employed 33 years. He was a member of St. Michael Catholic Church and remained active in the Fort Loramie Football grounds crew. He was a past member of the Fort Loramie Fire Department, Youth Organization and Athletic Booster Club. Tom was a sports enthusiast. He still enjoyed fishing and daily golf outings, as well as following Fort Loramie football, basketball and baseball, especially when his grandchildren and great grandchildren were competing. Years ago, he coached little league baseball, CYO basketball and played softball for several local league teams. Tom would start conversations with everyone he met. He was that rare person who didn't have a bad word to say about anyone, and will be missed by many.
Mass of Christian Burial will be celebrated 10:30 AM, Tuesday, December 6, 2022, at St. Michael Church in Fort Loramie with Rev. Aaron Hess presiding. Interment will follow at St. Michael Cemetery. Friends may call Monday 3:00 to 8:00 PM and Tuesday 9:00 to 10:00 AM at Gehret Funeral Home in Fort Loramie. Memorials may be made to the Fort Loramie Rescue Squad or charities of choice. Private condolences may be expressed at www.gehretfuneralhome.com.
condolence
send private condolence