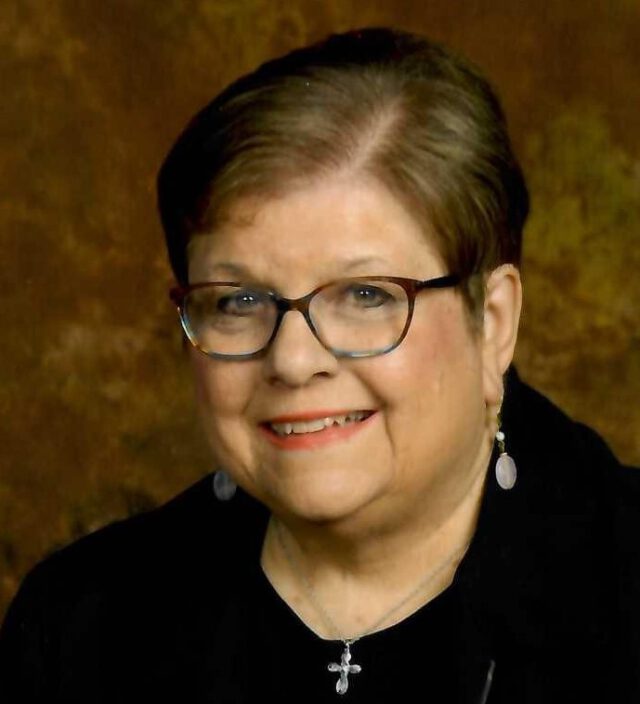 services
March 11

| Visitation
Friday 3:00 to 7:00 PM at Gehret Funeral Home
March 11

| Visitation
Saturday 9:00 to 10:00 AM at Gehret Funeral Home
March 12

| Memorial Service
Saturday 10:30 AM Mass of Christian Burial at St. Michael Church in Fort Loramie
obituary
Rosanne E. Grunkemeyer
July 10, 1944 - March 8, 2022
Rosanne Elizabeth (Turner) Grunkemeyer,
Age 77, of Piqua, passed away of natural causes early Tuesday morning, March 8, 2022, at Ohio's Hospice of Dayton in Dayton, Ohio. She was born July 10, 1944, in Fort Loramie, Ohio, to the late Joseph & Rosemary (Wissman) Turner. On September 11, 1965, at St. Michael Catholic Church in Fort Loramie, Rosanne married David Grunkemeyer who preceded her in death on July 12, 2016. Surviving are two children, Jennifer Collins of Kettering and Anthony Grunkemeyer of Piqua; five grandchildren: Courtney Collins, Marcus Wallace, Kendall, Anthony C. and Andrew Grunkemeyer along with three great-grandchildren, Braylen Collins, Nolan Wallace and Brenna Kemp; five siblings: Frank & Bonnie Turner of Fort Loramie, John & Sheila Turner of Fort Loramie, Paul & Emily Turner of Fort Loramie, Susan Elaine & Andy Tillman of Raymond and Michael & Phyllis Turner of Fort Loramie; sisters & brothers-in-law: Diane Grunkemeyer of Piqua, Maryann Stephan of Russia and Michael & Vicky Grunkemeyer of Piqua as well as numerous nieces and nephews. She was preceded in death by two brothers-in-law, John Grunkemeyer and Dewaine Stephan.
Rosanne was a 1962 graduate of Fort Loramie High School. She continued studies at St. Rita's School of Nursing in Lima to obtain registered nurse credentials. In 2013, Mrs. Grunkemeyer retired from the Upper Valley Medical Center in Troy. Years ago, she had been the director of nursing at Piqua Manor nursing home. She was a member of St. Boniface Catholic Church in Piqua where she took part in weekly Eucharistic Adoration for several years. She also attended St. Michael Catholic Church in Fort Loramie and had been a past member of the American Business Women's Association. Rosanne was dedicated to her faith and family. She especially enjoyed her grandchildren as well as an occasional casino visit with her siblings.
Mass of Christian Burial will be celebrated 10:30 AM, Saturday, March 12, 2022, at St. Michael Church in Fort Loramie with Rev. Steven Shoup presiding. Interment will follow at Miami Memorial Park in Covington. Friends may call Friday 3:00 to 7:00 PM and Saturday 9:00 to 10:00 AM at Gehret Funeral Home in Fort Loramie. Memorials may be made to Ohio's Hospice of Dayton or charities of choice. Private condolences may be expressed at www.gehretfuneralhome.com.
condolence
send private condolence