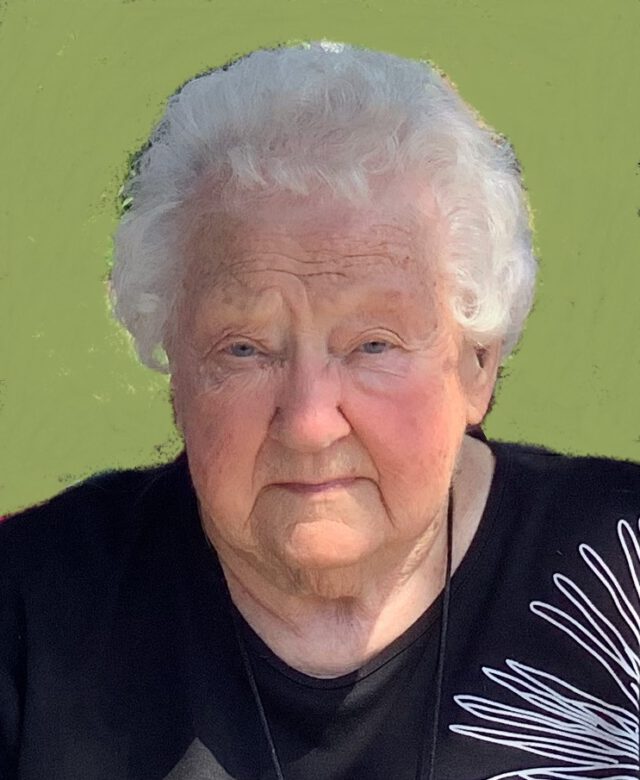 services
December 29

| Visitation
Thursday 4:00 to 7:00 PM at Gehret Funeral Home
December 29

| Visitation
Friday 9:00 to 10:00 AM at Gehret Funeral Home
December 30

| Memorial Service
Friday 10:30 AM Mass of Christian Burial at Sts. Peter & Paul Church in Newport
obituary
Rosalie A. DeLoye
May 30, 1933 - December 25, 2022
Rosalie Amelia (Perin) DeLoye,
Age 89, formerly of Loy Road, Yorkshire, passed away of natural causes early Christmas morning, December 25, 2022, at Ohio Living Dorothy Love in Sidney, Ohio. She was born May 30, 1933, in Houston, Ohio, to the late John & Mary (Moorman) Perin. On April 21, 1954, at Sts. Peter & Paul Catholic Church in Newport, Rosalie married Robert DeLoye who preceded her in death on May 14, 2009. Surviving are three children, Gerald & Judy DeLoye, Deborah & James Moorman and Karen & Steve Meier, all of Sidney; three grandchildren, Melissa Ann Moorman & Melissa Sue Hicks, James Robert & Trishia Moorman and Stephanie & Ben Bowsher along with five great-grandchildren: Carter Hamilton Moorman-Dobrich, Myles Stewart, Charlotte, Blaine and Allen Bowsher; two sisters-in-law, Vee Presas of Fort Loramie, and Mary Ann DeLoye of Houston as well as numerous nieces and nephews.
She was preceded in death by one daughter-in-law, Cynthia (Meyer) DeLoye; six siblings: Carl & Esther Perin, Virginia & Larry Forthofer, Marcel "Mike" Perin, Eileen & Ralph Boerger, Rev. Glenn Perin and Paul Perin; brothers & sisters-in-law: Art Presas, Paul DeLoye, Amelia & Norb Heckman, Raymond DeLoye and father & mother-in-law, Henry & Gertrude (Eilerman) DeLoye.
Mrs. DeLoye was a 1951 graduate of Russia High School. She had been a member of Sts. Peter & Paul Catholic Church and the Rosary Alter Society. For many years, she was also a Cynthian Township election poll worker.
Rosalie was dedicated to her family and life on the farm. She worked side by side with her husband milking cows, driving tractors and handling any needed task. She had also been a master gardener and especially enjoyed cooking, canning and baking.
Mass of Christian Burial will be celebrated 10:30 AM, Friday, December 30, 2022, at Sts. Peter & Paul Church in Newport with Rev. Jarred Kohn presiding. Interment will follow at the church cemetery. Family and friends may call Thursday 4:00 to 7:00 PM and Friday 9:00 to 10:00 AM at Gehret Funeral Home in Fort Loramie. Memorials may be made to Dorothy Love programs or charities of chioce. Private condolences may be expressed at www.gehretfuneralhome.com.
condolence
send private condolence