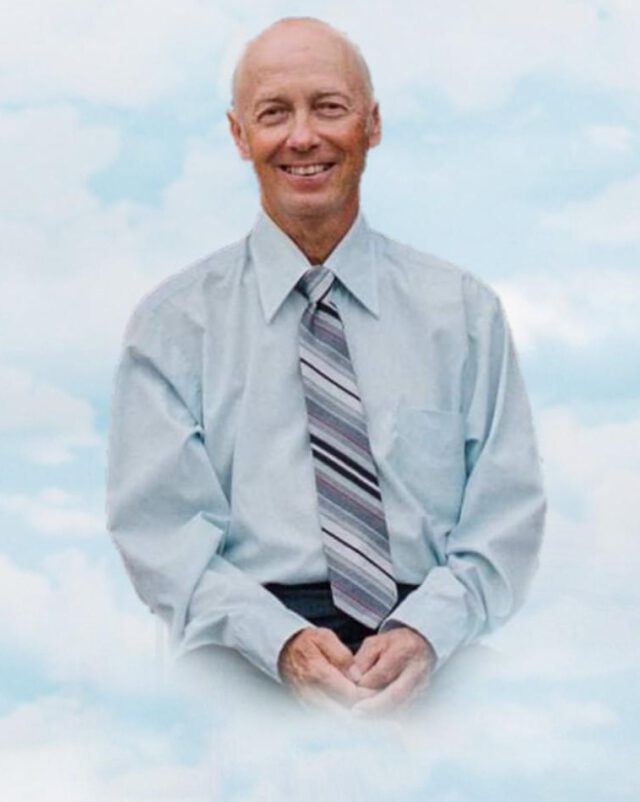 services
April 14

| Visitation
Wednesday 3:00 to 7:00 PM Visitation at Gehret Funeral Home
April 14

| Visitation
Thursday 9:00 to 10:00 AM Visitation at Gehret Funeral Home
April 15

| Memorial Service
Thursday 10:30 AM Mass of Christian Burial at St. Michael Church in Fort Loramie
obituary
Ronald A. Paulus
July 24, 1943 - April 10, 2021
Ronald Adrian Paulus,
Age 77, of Basinburg Road, Fort Loramie, passed away of natural causes Saturday morning, April 10, 2021, at the Miami Valley Hospital in Dayton, Ohio. He was born July 24, 1943, in Sidney, Ohio, to the late Adrian & Bernice (Chambers) Paulus. On June 1, 1964, at St. Remy Catholic Church in Russa, Ron married Wava (Stittums) Paulus who survives. Also surviving are three of four children: Mary Ann Greene (dec.), Anthony & Diana Paulus, Kirby & Jill Paulus and Jason & Jennifer Paulus, all of Fort Loramie; eight of nine grandchildren: Andrew Swob (dec.), Jeffrey Greene, Dani Paulus, TJ Paulus, Madison & Jeremy Browning, Karlee Paulus, Savannah Paulus, Allison Paulus and Emery Paulus along with four great-grandchildren: Christian Swob, Gabe, Bella and Oliver Browning; two sisters, Florence McCalla and Rose Ann Paulus of Russia. He was preceded in death by one brother, Frederick Paulus and brothers & sisters-in-law: Victor Siefring, Mark McCalla, and John & Opal Stittums.
Mr. Paulus is retired from the Le Roi Dresser Company in Sidney where he had been employed 44 years. He was a member of St. Michael Catholic Church. Ron loved being outdoors. He also enjoyed farming, gardening and spending time with his grandchildren. He took great pleasure in completing woodworking projects that would begin from a log he would mill on his his sawmill.
Mass of Christian Burial will be celebrated 10:30 AM, Thursday, April 15, 2021, at St. Michael Church in Fort Loramie with Rev. Steven Shoup presiding. Interment will follow at St. Michael Cemetery. Friends may call Wednesday 3:00 to 7:00 PM and Thursday 9:00 to 10:00 AM at Gehret Funeral Home in Fort Loramie. Use of face masks are encouraged at all funeral rites. Memorials may be made to St. Jude Children's Research Hospital or charities of choice. Private condolences may be expressed at www.gehretfuneralhome.com.
condolence
send private condolence