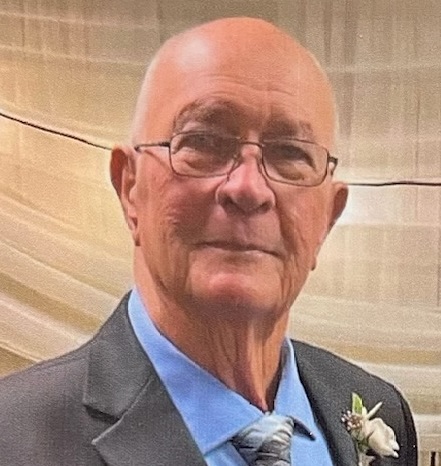 services
April 19

| Visitation
Wednesday 3:00 to 7:00 PM at Gehret Funeral Home
April 19

| Visitation
Thursday 9:00 to 10:00 AM at Gehret Funeral Home
April 20

| Memorial Service
Thursday 10:30 AM Mass of Christian Burial at St. Michael Church in Fort Loramie
obituary
Roger H. Siegel
September 16, 1942 - April 14, 2023
Roger Henry Siegel,
Age 80, of Greenback Road, Fort Loramie, passed away of natural causes Friday morning, April 14, 2023, at the Heritage Manor Nursing Center in Minster, Ohio. He was born September 16, 1942, in Minster, Ohio, to the late Henry & Alfrieda (Sommer) Siegel. On September 28, 1963, at St. Michael Catholic Church in Fort Loramie, Roger married Linda (Pleiman) Siegel who survives. Also surviving are two of three sons (& spouses), Tim & Barb Siegel, Ted (dec.) & Treva Siegel and Mike & Janet Siegel, all of Fort Loramie; nine of 12 grandchildren (& spouses); Casey & Emily Siegel, Abby & Nathan Bauer, Morgan, Lauren and Logan Siegel, Austin & Maria, Samantha (dec.), Adam, Benjamin (dec.), Joseph (dec.), Jason and Janelle Siegel along with three great-grandsons, Barrett, Blake and Benjamin Bauer; sisters & brothers-in-law: Hilda Siegel of Fort Loramie, Connie Kopp of Tipp City, Ken Pleiman of Fort Loramie, Stan & Nancy Pleiman of Anna and Tom & Jane Pleiman of Fort Loramie as well as numerous nieces and nephews. He was preceded in death by four siblings (& spouses): Norma & Lester Bergman, Edna Siegel, Norbert Siegel and Elizabeth & Jessie Gossette along with sisters & brothers-in-law, Pat & Dennis Lallemand and Linda Pleiman.
Mr. Siegel was a 1960 graduate of Fort Loramie High School. He retired from the Village of Fort Loramie where he had been the utilities superintendent. After retiring, he was employed as a part-time truck driver for Spring Creek Building Supplies. Roger had also been owner and operator of the Fort Loramie Ice Co. for 30 years. Many years ago, he worked at the former Fort Loramie Furniture Store and Busse & Son's Meat Market. He was a member of St. Michael Catholic Church, the Fort Loramie Volunteer Fire Department / 35 years, the Fort Loramie Athletic Booster Club and GYM Committee and Newport Sportsman's Club. Roger was a Fort Loramie Schools bus driver (JVS route / 15 years), Served on the Village of Fort Loramie Board of Public Affairs and was a dedicated supporter of school and community initiatives. In his leisure, Roger enjoyed motorcycle riding and following his grandchildren's activities. Over the years, he had been an avid trap shooter and was active in several other out-door sport activities.
Mass of Christian Burial will be celebrated 10:30 AM, Thursday, April 20, 2023, at St. Michael Church in Fort Loramie with Rev. Andrew Reckers presiding. Interment will follow at St. Michael Cemetery, Friends may call Wednesday 3:00 to 7:00 PM and Thursday 9:00 to 10:00 AM at Gehret Funeral Home in Fort Loramie. In leu of memorial gifts, memorial tributes may be assigned to the Redskin Memorial Park (payable through the Community Foundation of Shelby County). Private condolences may be expressed at www.gehretfuneralhome.com.
condolence
send private condolence