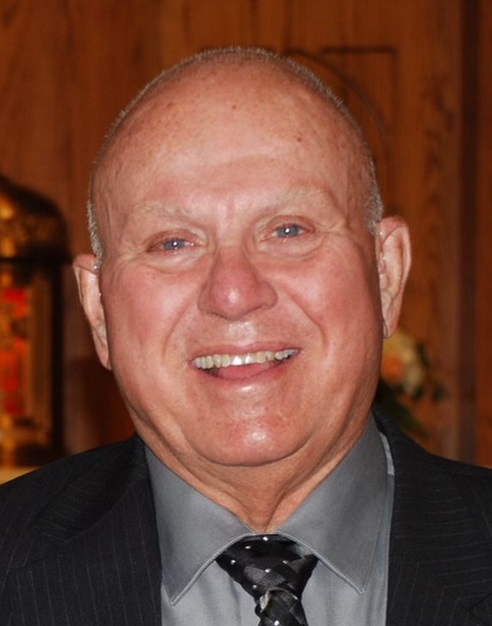 services
January 4

| Visitation
Wednesday 4:00 to 7:00 PM at Gehret Funeral Home
| Memorial Service
Thursday 9:30 AM Mass of Christian Burial at St. Augustine Church in Minster
obituary
Robert J. Homan
June 10, 1939 - December 31, 2022
Robert John Homan,
Age 83, of Linker Road, Jackson Center, passed away of natural causes Saturday morning, December 31, 2022, at the Otterbein Senior Lifestyle Community in St. Marys, Ohio. He was born June 10, 1939, in Maria Stein, Ohio, to the late Ferdinand & Cleopha (Boehmer) Homan. June 20, 1959, at St. Richard Catholic Church in Chicago, Bob married Nancy (Defibaugh) Homan who survives. Also surviving are four children: Mary Homan of Minster, Barbara & Robert Hartenstein of Cincinnati, John & Lucy Homan of Sidney and Lisa & Scott Stewart of Quincy; 10 grandchildren and 9 great-grandchildren; one brother, Donald Homan of Dayton; brothers & sisters-in-law: Donald Defibaugh of Elyria, Wanda Thomas of Elyria and Bonnie & Darrell Underwood of Elyria along with numerous nieces and nephews. He was preceded in death by one sister, Mary Heitkamp and brothers & sisters-in-law: Marvin Heitkamp, Margie Homan, Ramona Defibaugh, Lemuel & Sally Defibaugh, Alfred Thomas, Shirley & Thomas Mouser, William Defibaugh and father & mother-in-law, Wilson & Mary Jane Defibaugh.
Mr. Homan was a 1957 graduate of Minster High School before serving in the US Army Reserves during the Cold War era. In 2002 Bob retired from Logistics Transportation Services Inc. of Jackson Center where he was owner and operator for several years. Previously, he had been a logistical traffic manager for Crown Equipment in New Bremen. He was a member of St. Augustine Catholic Church, Indian Lake Moose Lodge and the New Bremen Rod & Gun Club. In his leisure, Bob enjoyed woodworking, fishing, camping, traveling, gardening, grooming the yard and raising his loyal Australian Shepherds.
Mass of Christian Burial will be celebrated 9:30 AM, Thursday, January 5, 2023, at St. Augustine Church in Minster with Rev. Matthew Jozefiak presiding. Family and friends may call Wednesday 4:00 to 7:00 PM at Gehret Funeral Home in Fort Loramie. Memorials may be made to charities of choice. Private condolences may be expressed at www.gehretfuneralhome.com.
condolence
send private condolence