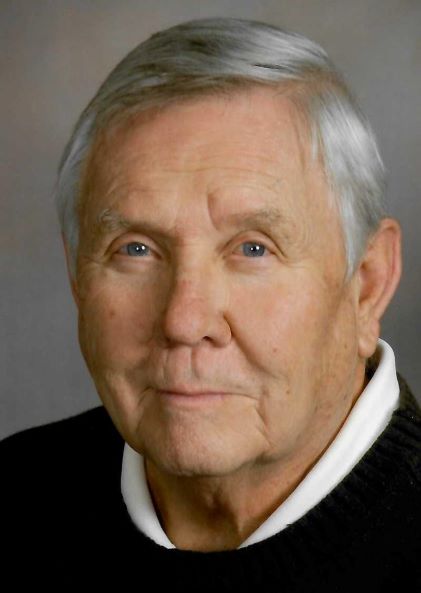 services
January 29

| Visitation
Friday, 3:00 t0 7:00 PM at Gehret Funeral Home
January 29

| Visitation
Saturday, 9:00 to 10:00 AM at Gehret Funeral Home
January 30

| Memorial Service
Saturday 10:30 AM Mass of Christian Burial at St. Nicholas Church in Osgood
obituary
Richard F. Hoelscher
August 30, 1939 - January 26, 2021
Richard Frank Hoelscher,
Age 81, of Water Street, Osgood, passed away of natural causes Tuesday evening, January 26, 2021, at the Miami Valley Hospital in Dayton, Ohio. He was born August 30, 1939, in Yorkshire, Ohio, to the late Clem & Mary (Grieshop) Hoelscher. On February 19, 1963, at St. Michael Catholic Church in Fort Loramie, Richard married Doris J. (Brandewie) Hoelscher who preceded him in death on November 28, 2003. Surviving are three of four children: Charles Hoelscher (dec.), Michael & Sharon Hoelscher of Yorkshire, Kelly & Greg Ranard of Abilene, TX, and Pamela & Terry Daulton of West Liberty; 12 grandchildren: Austin, Adam, Macey, Vivian, Jacobi, Matthew, Kristin, Corey, Dallas, Andy, Darren and Maria along with 13 great-grandchildren; seven siblings: Mildred Frilling of St. Henry, Theresa Pleiman of Fort Loramie, Henry & Faye Hoelscher of Winamac, IN, Rosalee & Paul Holdheide of Maria Stein, Peg & Jim Snider of Jackson Center and Joyce Liette of Versailles; brothers & sisters-in-law: Joe Romer of Carthagena, Kathy Hoelscher of Yorkshire, Linda & Bob Schwegman of Celina, Sally & Louie Dirksen of Portland, IN, and Daniel & Treva Brandewie of Fort Loramie as well as numerous nieces & nephews. He was preceded in death by five siblings: Julia Pleiman, Teckla Hoying, Patricia Romer, Victor Hoelscher and John Hoelscher; brothers & sisters-in-law: Romie Frilling, Carl Pleiman, Elton Pleiman, Ludwig Hoying, Patricia Hoelscher and Michael Liette.
Mr. Hoelscher was a 1957 graduate of Minster High School. In 2001, he retired from Midmark Corporation in Versailles. He was a member of St. Nicholas Catholic Church, the Celina Moose Lodge, and a charter member of Goat Farmers. Richard enjoyed playing cards, flower gardening and traveling with his sisters.
Mass of Christian Burial will be celebrated 10:30 AM, Saturday, January 30, 2021, at St. Nicholas Church in Osgood with Rev. David Howard presiding. Interment will follow at St. Martin Cemetery. Friends may call Friday 3:00 to 7:00 PM and Saturday 9:00 to 10:00 AM at Gehret Funeral Home in Fort Loramie. Use of face masks and social distancing will be necessary at all funeral rites. Memorials may be made to the Rehab Center for Neurological Development in Burkettsville or Do Good Ministries. Private condolences may be expressed at www.gehretfuneralhome.com.
condolence
send private condolence