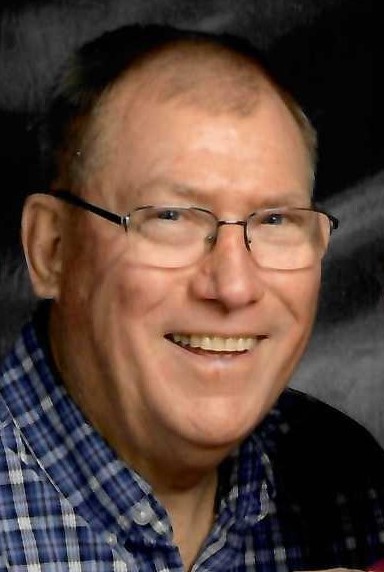 services
March 1

| Visitation
Monday 3:00 to 7:00 PM at Gehret Funeral Home
March 1

| Visitation
Tuesday 9:00 to 10:00 AM at Gehret Funeral Home
March 2

| Memorial Service
Tuesday 10:30 AM Mass of Christian Burial at Sts. Peter & Paul Church in Newport
obituary
Ralph N. Fleckenstein
January 12, 1944 - February 25, 2021
Ralph Norman Fleckenstein,
Age 77, of Canal Road, Minster, passed away of natural causes late Thursday evening, February 25, 2021, at Kindred Hospital in Lima, Ohio. He was born January 12, 1944, in Piqua, Ohio, to the late Ferdinand and Marie (Kuether) Fleckenstein. On April 26, 1969, at St. Augustine Catholic Church in Minster, Ralph married Carol (Bensman) Fleckenstein who survives. Also surviving are three children, Jessica & Terry Gaier, Eric & Jill Fleckenstein and Jill & Brian Goubeaux along with five grandchildren: Blake Gaier, Alexis Fleckenstein, Taran Fleckenstein, Sammy Goubeaux and Lincoln Goubeaux, all of Fort Loramie; five siblings: Ted & Linda Fleckenstein of Fort Loramie, Doris & Tim Hoying of McCartyville, Mary Jane Knapke of Maria Stein, Sara & Tim Cotterman of Sidney and Ann & Bill Thieman of Minster; brothers & sisters-in-law: Don Clune of Fort Loramie, Connie & Ed Sanders of Fort Loramie, Chuck & Mary Jo Bensman of Minster, Kathy & Ed Schroer of Texas, Nancy & Roy Tompkins of England, Jim & Deb Bensman of Minster, Patti & Kurt Warner of New Bremen, Susie & Mike Burns of Minster, Mary Jane DeLoye of Minster and Richard Bensman of Ada as well as numerous nieces and nephews. He was preceded in death by two sisters, Pat Fleckenstein, Alice Clune and a brother-in-law, Louis Knapke.
Mr. Fleckenstein was a 1962 graduate of Fort Loramie High School. He then served in the US Army National Guard and had been called to active duty in response to Vietnam era protest riots. A skilled pattern maker, Ralph retired from Ross Aluminum Castings in Sidney where he had been employed 48 years. He was a member of St. Michael Catholic Church, the Fort Loramie American Legion, Minster Fraternal Order of Eagles, the Darke County Horseshoe Club and the St. Marys Horseshoe Club. He had also been a dedicated Fort Loramie Football grounds keeper. Fleck was an avid horseshoe player. Years ago, he had also been an avid softball player. He played many years with the Filburn's softball team as well as several other local softball teams.
Mass of Christian Burial will be celebrated 10:30 AM, Tuesday, March 2, 2021, at Sts. Peter & Paul Church in Newport with Steven Shoup presiding. Interment will follow at St. Michael Cemetery in Fort Loramie. Friends may call Monday 3:00 to 7:00 PM and Tuesday 9:00 to 10:00 AM at Gehret funeral Home in Fort Loramie. Use of face masks and social distancing will be necessary at all funeral rites. Memorials may be made to the Fort Loramie Rescue Squad. Private condolences may be expressed at gehretfuneralhome.com.
condolence
send private condolence