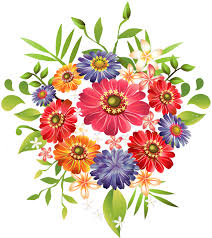 services
| Memorial Service
Wednesday 2:00 PM Graveside Funeral Services at Sts. Peter & Paul Cemetery in Newport
obituary
Phyllis I. Clark
October 25, 1971 - April 1, 2023
Phyllis Irene (Platfoot) Clark,
Age 51, of St. Rt. 47, Houston, passed away of natural causes late Saturday evening, April 1, 2023, at the Wilson Health Hospital in Sidney, Ohio. She was born October 25, 1971, in Greenville, Ohio to the late Roger & Mary (Seger) Platfoot. On May 6, 2000, at Sts. Peter & Paul Catholic Church in Newport, Phyllis married Jeffry Clark who survives. Also surviving are two sisters, Mary Ann & Andy Stevenson of Wapakoneta, Eileen Knief of New Bremen and brothers & sisters-in-law: Joseph Clark of Sidney, Philip & April Clark of Versailles and Samuel & Tamera Clark of Sidney along with numerous nieces & nephews, great nieces & nephews, one great-great nephew and several uncles, aunts and cousins.
She was preceded in death by one son, Kyle Thomas Clark; two sisters, Joyce Platfoot, and Theresa Platfoot; three brothers-in-law, Philip Knief, Paul Clark and Peter Clark as well as father & mother-in-law, Jack and Nancy Clark.
Phyllis was a 1991 graduate of Russia High School and the Upper Valley Career Center in Piqua where she studied Restaurant Occupations. Years ago, she had been employed at Bob Evans Restaurant and Kroger's in Sidney. She was a member of Sts. Peter & Paul Catholic Church in Newport. Phyllis was handy at crafts, especially needlework and embroidering. She also enjoyed watching The Price is Right and classic programs like Alice, Reba, Golden Girls and In the Heat of the Night. Phyllis and Jeff often took in summer festivals where they could laugh at tractor square dancing and enjoy their favorite cover music by Freelance and Free Rider.
Graveside funeral services will be held at 2:00 PM, Wednesday, April 5, 2023, at Sts. Peter & Paul Church Cemetery in Newport with Deacon Paul Timmerman presiding. Private condolences may be expressed at www.gehretfuneralhome.com.
condolence
send private condolence