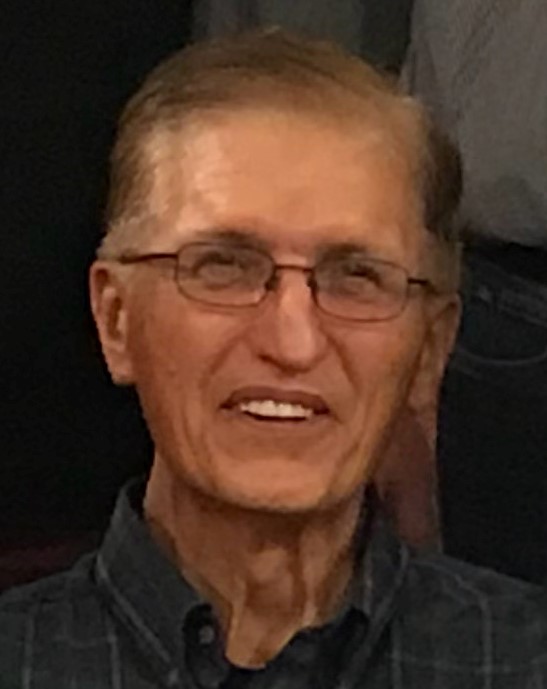 services
March 30

| Visitation
Tuesday 3:00 to 7:00 PM Visitation at Gehret Funeral Home
March 30

| Visitation
Wednesday 9:00 to 10:00 AM at Gehret Funeral Home
March 31

| Memorial Service
Wednesday 10:30 AM at Sts. Peter & Paul Church in Newport
obituary
Paul N. Puthoff
September 10, 1948 - March 28, 2021
Paul Norbert Puthoff,
Age 72, of Barhorst Road, Ft. Loramie, Ohio, was found to have passed away of natural causes at his residence on Sunday, March 28, 2021. He was born September 10, 1948, in Sidney, Ohio, to the late Bernard & Norma (Pleiman) Puthoff. Surviving are five children: Jeff & Becky Puthoff of Fort Loramie, David Puthoff & Kristen Lennon of Hancock, MD, Brian & Amy Puthoff of New Bremen, Andy & Amy Puthoff of Findlay and Kaye & Neil Borchers of Fort Loramie; 12 grandchildren: Justin and Jacob Puthoff, Ian, Caitlin and Noah Lennon-Puthoff, Wyatt, Macy, Caden and Keaton Puthoff, Kaylee, Derek and Bryce Puthoff; seven siblings: Dorothy & David Meyer of Fort Loramie, Jeanette & Marvin Moeller of New Bremen, Connie Herkenhoff of Minster, Rose & Tom Koverman of St. Marys, Treva & Donald Borchers of Russia, Al & Mary Jo Puthoff of Russia and Donna LaFara of New Colony, TX, as well as numerous nieces and nephews. He was preceded in death by two siblings, Donald Puthoff and Eileen Reser.
Paul was engaged in farming all of his working life. He had also been employed by the Village of Fort Loramie for ten years before retiring in 2010. He was a member of St. Michael Catholic Church where he had been an usher for several years. He was also a past member of the Minster Eagles and Celina Moose. Paul was a classic car and vintage tractor enthusiast. He also enjoyed collecting coins and other memorabilia.
Mass of Christian Burial will be celebrated 10:30 AM, Wednesday, March 31, 2021, at Sts. Peter & Paul Church in Newport with Rev. Steven Shoup presiding. Interment will follow at St. Michael Cemetery in Fort Loramie. Friends may call Tuesday 3:00 to 7:00 PM and Wednesday 9:00 to 10:00 AM at Gehret Funeral Home in Fort Loramie. Use of face masks and social distancing are encouraged at all funeral rites. Memorials may be made to the Fort Loramie Rescue Squad or charities of choice. Private condolences may be expressed at www.gehretfuneralhome.com.
condolence
send private condolence