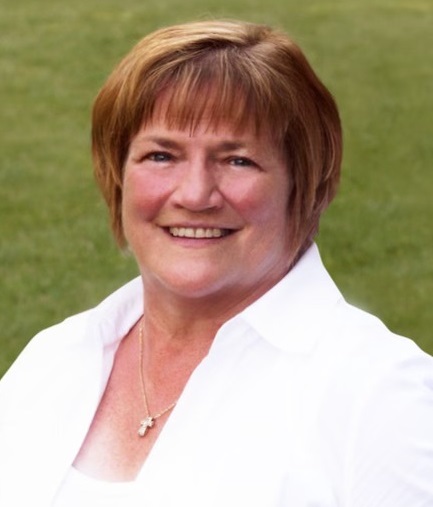 services
August 15

| Visitation
Tuesday 3:00 to 7:00 PM at Gehret Funeral Home
August 15

| Visitation
Wednesday 9:00 to 10:00 AM at Gehret Funeral Home
August 16

| Memorial Service
Wednesday 10:30 AM Mass of Christian Burial at St. Michael Church in Fort Loramie
obituary
Patricia A. Siegrist
March 30, 1954 - August 10, 2023
Patricia Ann (Meinerding) Siegrist,
Age 69, of Elm Street, Fort Loramie, passed away peacefully of natural causes Thursday evening, August 10, 2023, at the Fair Haven Shelby County Home in Sidney, Ohio. She was born March 30, 1954, in Coldwater, Ohio, to the late Ivo & Marie (Raterman) Meinerding. On October 14, 1972, at St. Michael Catholic Church in Fort Loramie, Patricia married Louis A. Siegrist who survives. Also surviving are six children: Jeremy & Lynn Siegrist of Delaware, Maria & Ted Oldiges of Minster, William & Kim Siegrist of Colorado Springs, CO, Sabrina & Chris Sorenson of Cincinnati, Louis Jr. & Katie Siegrist of New Bremen and Nick & Amy Siegrist of Fort Loramie; 14 grandchildren; four siblings: John & Deb Meinerding of Fort Loramie, William & Chris Meinerding of Indian Lake, Carol & Tom Brinkman of Delaware and Mark Meinerding of Fort Loramie; brothers & sisters-in-law: Chris & Michael Frantz of Arkansas, Jerry & Mary Siegrist of St. Patrick, Dave Littmer of Burkettsville, Steve & Diane Clark of Dale, IN, Peggy Clark of Greenville, Rose Edder of Columbus, Dennis & Joan Recker of Whitehouse, Sheila Weaver of Virginia, Doreen Meyers of Sidney, Gordon Wise of Union City, IN and Lawrence & Carol Wise of St. Marys along with numerous nieces and nephews. She was preceded in death by sisters & brothers-in-law: Jane Meinerding, Pat Littmer, Clarence Clark, Ron Edder, Jim Weaver and Scott Meyers.
Mrs. Siegrist was a 1972 graduate of Fort Loramie High School. She had been a homemaker, dedicated to her family. She was also a waitress at several area restaurants including the Sidney Moose Lodge, Golden Lantern and The Fairington. Years ago, she worked as a florist for Accents on Main and Martin's Flower Shop. Pat was a member of St. Michael Catholic Church and was an active missions volunteer at the New Community Church in St. Marys.
We have all lost one of the kindest, strongest, selfless woman anyone could ever meet. She gave everyone everything while expecting nothing. The woman who would be up at all hours of the night doing acts of service for church or family events, making sure the town paper route was done, making sleeping mats and blankets for the homeless out of plastic grocery bags, taking care of elderly neighbors and countless other things. We can only hope to be half the person that she was.
Mass of Christian Burial will be celebrated 10:30 AM, Wednesday, August 16, 2023, at St. Michael Church in Fort Loramie with Rev. Arron Hess presiding. Interment will follow at St. Michael Cemetery. Family and friends may call Tuesday 3:00 to 7:00 PM and Wednesday 9:00 to 10:00 AM at Gehret Funeral Home in Fort Loramie. Memorials may be made to Walk to End Alzheimer's (Shelby County) or charities of choice. Private condolences may be expressed at www.gehretfuneralhome.com.
condolence
send private condolence