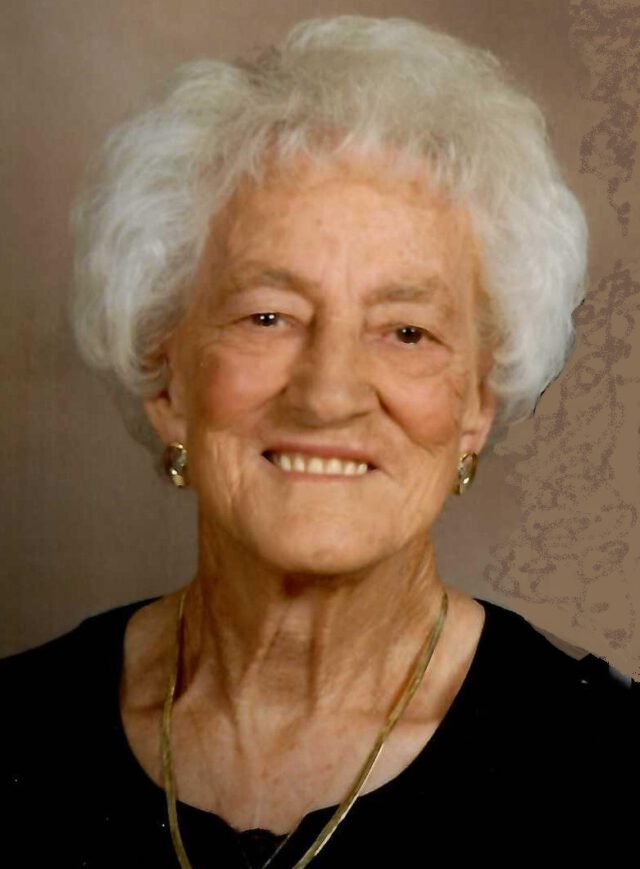 services
May 25

| Visitation
Wednesday 9:00 to 10:00 AM at Gehret Funeral Home
| Memorial Service
Wednesday 10:30 AM Memorial Mass of Christian Burial at St. Michael Church in Fort Loramie
obituary
Odyne Leona (Schulze) Barlage
November 11, 1932 - May 22, 2022
Odyne Leona (Schulze) Barlage,
Age 89, of Sawmill Road in Fort Loramie, Ohio, passed away of natural causes at her residence Sunday Evening, May 22, 2022. She was born November 11, 1932, in Chickasaw, Ohio, to the late Louis & Henrietta (Bertke) Schulze. On May 5, 1956, at Resurrection of Our Lord Catholic Church in Dayton, Odyne married Allen A. Barlage who survives. Also surviving are five children: Pauline Hedrick of Fort Loramie, James & Elaine Barlage of Russia, Phyllis & Michael Turner of Fort Loramie, Sharon & Mike Freeman of Troy, Jeff Barlage of Russia and a daughter-in-law, Julie Barlage of Fort Loramie along with 11 grandchildren and 14 great-grandchildren; two siblings, Louie & Joyce Schulze of Dayton and Henrietta Hoying of McCartyville; sisters & brothers-in-law: Carol Wermert of Coldwater, Marlene & Jim Heinfeld of New Bremen and Mike Barlage of Arizona as well as numerous nieces and nephews. She was preceded in death by one son, Mark Barlage and a son-in-law, Curt Hedrick; seven siblings: Luedna & Arthur Thaman, Norma & Leo Schroeder, Albert & Rosemary Schulze, Agnes & Dale Barefoot, Veronica & Wilford Homan, Ernie & Katherine Schulze, infant Mary Lou Schulze and a brother-in-law, Wilbur Hoying as well as several brothers & sisters-in-law from the Barlage family.
Odyne was a dedicated homemaker and years ago, had been employed at the National Cash Register Company in Dayton. She was a member of St. Michael Catholic Church and had been a 1950 graduate of Roosevelt High School in Dayton. Odyne was an avid reader, Reds fan and Bengals fan. She cherished her family, especially interacting with her grandchildren and greatgrandchildren. She experienced many travels, visiting all fifty states and Germany. Closer to home, Odyne & Allen enjoyed many Saturday night Eagles dances together.
A Memorial Mass of Christian Burial will be celebrated 10:30 AM, Wednesday, May 25, 2022, at St. Michael Church in Fort Loramie with Rev. Steven Shoup presiding. Interment will follow at St. Michael Cemetery. Family and friends may gather Wednesday 9:00 to 10:00 AM at Gehret Funeral Home in Fort Loramie. Memorials may be made to the Fort Loramie Rescue Squad or Fort Loramie Fire Department. Private condolences may be expressed at www.gehretfuneralhome.com.
condolence
send private condolence