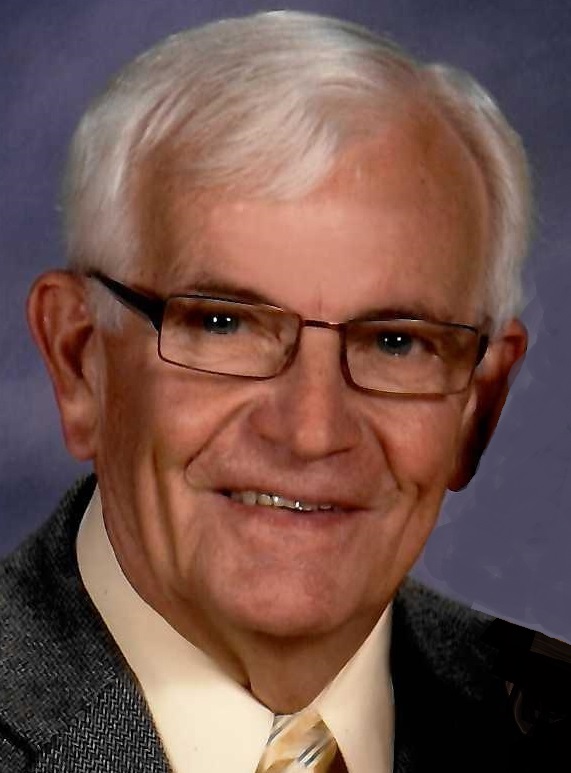 services
July 17

| Visitation
Sunday 3:00 to 7:00 PM at Gehret Funeral Home
July 17

| Visitation
Monday 9:00 to 10:00 AM at Gehret Funeral Home
July 18

| Memorial Service
Monday 10:30 AM Mass of Christian Burial at St. Michael Church in Fort Loramie
obituary
Norbert J. Hoelscher
March 20, 1940 - July 11, 2022
Norbert James "Jim" Hoelscher,
Age 82, of East Lane Street, Fort Loramie, passed away of natural causes Monday afternoon, July 11, 2022, at the Heritage Manor Nursing Center in Minster, Ohio. He was born March 20, 1940, in Sidney, Ohio, to the late Louis & Henrietta (Hilgefort) Hoelscher. On August 11, 1962, at St. Michael Catholic Church in Fort Loramie, Jim married Judith "Judy" (Miller) Hoelscher who survives. Also surviving are three children: Michael & Jennifer Hoelscher of Minster, Julie & Scott Barga of Fort Loramie and Daniel & Patty Hoelscher of Fort Loramie; nine grandchildren: Brian & Adrienne, Andrew and Emily Hoelscher, Tregg & Kortnee Barga, Jana & Josh Berning, Jillian Barga, Caleb and Aliya Hoelscher and Elena & Jordan Bonomo along with five great-grandchildren: Eloise, Henry and Kali Hoelscher, Piper Barga and Twila Berning; five siblings: Juliana Phlipot of Versailles, Nick Hoelscher of Minster, Cyril & Marilyn Hoelscher of Fort Loramie, Doris Hoehne of Fort Loramie and Nelson Hoelscher of Houston as well as a sister-in-law, Marilyn Winner of Troy and numerous nieces and nephews.
He was preceded in death by six siblings: Albert & Lucille Hoelscher, Jerome & Patricia Hoelscher, Arnold & Dorothy Hoelscher, Armella & Raymond Albers, Paul Hoelscher and Marlene Hoehne as well as sisters & brothers-in-law: Mary Hoelscher, Harold Phlipot, Marlene Hoelscher, Urban Hoehne, Lucy Hoelscher and Alan Miller.
Mr. Hoelscher served six years in the Army National Guard. In 2000, he retired from Marwil Products in Fort Loramie where he had been employed 41 years. Jim was a member of St. Michael Catholic Church and a past member of Sts. Peter & Paul Catholic Church. He also belonged to the Fort Loramie American Legion & Firing Squad, Fort Loramie Football Grounds Crew and Minster Fraternal Order of Eagles. In his leisure, Jim enjoyed grooming the yard, fishing and watching sports. He also enjoyed spending time with his family, especially his grandchildren and great-grandchildren.
Mass of Christian Burial will be celebrated 10:30 AM, Monday, July 18, 2022, at St. Michael Church, Fort Loramie with Rev. Jarred Kohn presiding. Interment will follow at St. Michael Cemetery. Friends may call Sunday 3:00 to 7:00 PM and Monday 9:00 to 10:00 AM at Gehret Funeral Home in Fort Loramie. Memorials may be made to the Fort Loramie Rescue Squad or Fort Loramie Fire Department. Private condolences may be expressed at www.gehretfuneralhome.com.
condolence
send private condolence