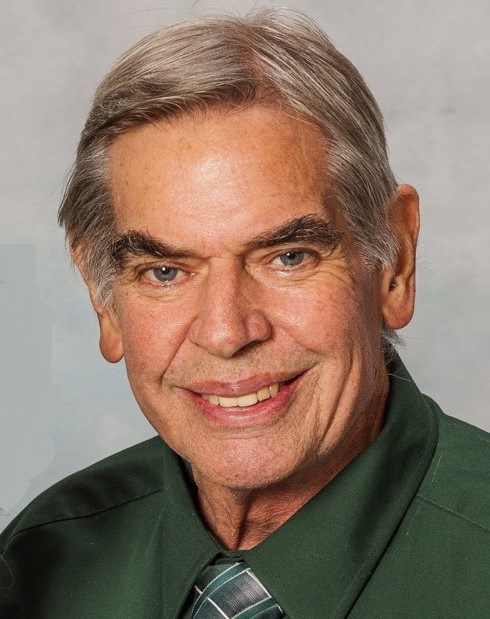 services
January 10

| Visitation
Monday 3:00 to 8:00 PM at Gehret Funeral Home
January 10

| Visitation
Tuesday 9:00 to 10:00 AM at Gehret Funeral Home
January 11

| Memorial Service
Tuesday 10:30 AM Mass of Christian Burial at St. Michael Church in Fort Loramie
obituary
Michael L. Poeppelman
March 31, 1957 - January 5, 2022
Michael Lawrence Poeppelman,
Age 64, of Mason Road, Ft. Loramie, Ohio, passed away of natural causes at his residence, early Wednesday morning, January 5, 2022. He was born March 31, 1957, in St. Marys, Ohio, to the late Elsie (Sanders) & Paul Poeppelman of Fort Loramie. On August 17, 1985, at St. Paul Catholic Church in Sharpsburg, Mike married Kathy (Weitzel) Poeppelman, who survives. Also surviving are three children, Chad Poeppelman of Fort Loramie, Jill & Michael Knippen of Fort Jennings, and Jessica & Mark Wenning of Cambridge City, IN, along with four grandchildren: Ronald and Faith Knippen and Noah and Molly Wenning; two brothers, Mark Poeppelman of Fort Loramie & dear friend Ruth Wynk, Daniel & Diane Poeppelman of Anna as well as sisters & brothers-in-law: Vercy & Jim Stachler of Rossburg, Elaine & Bob Rosenbeck of Coldwater, Gerald & Thelma Weitzel of Coldwater, Irvan & Carol Weitzel of Celina, Lois & Charles Selhorst of Coldwater, Diana & Jim Grilliot of Versailles, Ellen & Bill Doenges of Maria Stein, Karen & Ron Hartings of Maria Stein, Phil & Marge Weitzel of St. Henry, Bernice & Patrick Sudhoff of Celina, Karl Weitzel of West Milton, Becky & Paul Hartings of Maria Stein as well as numerous nieces and nephews. He was preceded in death by his in-laws, Clarence & Regina Weitzel and a brother-in-law, Will Evers.
Mr. Poeppelman was a 1975 graduate of Fort Loramie High School and had been engaged in dairy farming all of his working life. Years ago, he also drove a milk truck for Schafer Dairy Farms in Russia. Mike was a member of St. Michael Catholic Church where he had been a past Communion distributor. He was a life member of St. Michael Knights of St. John where he had been the Corresponding Secretary for 20 years. Mike enjoyed interacting with his family, especially, talking about farming, watching tractor pulls, and collecting farm toys.
Mass of Christian Burial will be celebrated 10:30 AM, Tuesday, January 11, 2022, at St. Michael Church in Fort Loramie with Rev. Steven Shoup presiding. Interment will follow at St. Michael Cemetery. Friends may call Monday 3:00 to 8:00 PM and Tuesday 9:00 to 10:00 AM at Gehret Funeral Home in Fort Loramie. Memorials may be made to Knights of St. John Commandery #300 or charities of choice. Private condolences may be expressed at www.gehretfuneralhome.com.
condolence
send private condolence