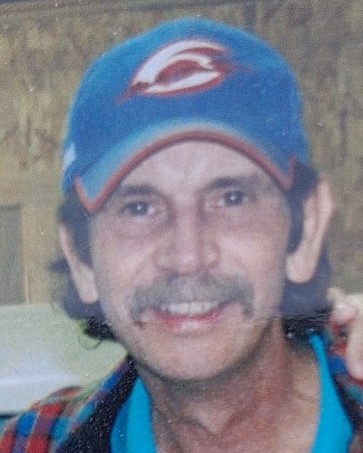 services
April 6

| Visitation
Tuesday 3:00 to 7:00 PM at Gehret Funeral Home
April 6

| Visitation
Wednesday 9:00 to 10:00 AM at Gehret Funeral Home
April 7

| Memorial Service
Wednesday 10:30 AM Mass of Christian Burial at St. Michael Church in Fort Loramie
obituary
Michael J. Monnin
May 27, 1953 - March 27, 2021
Michael "Monk" Joseph Monnin,
Age 67, formerly of W. Main Street, Fort Loramie, passed away of natural causes at his Cape Coral, Florida, residence early Saturday morning, March 27, 2021. He was born May 27, 1953, in Dayton, Ohio, to the late Francis Monnin & Mary (Geise) Monnin-Seger. His loving step father, Carl Seger, is also deceased. Michael married Rosemary (Leugers) Monnin who preceded him in death on October 16, 2006. Surviving is one son, Francis & Kelli Monnin of Cape Coral, FL; three step children, Jayme & Carl Lore of New Knoxville, Missy & John Poling of Lima and Thomas & Misty Harvey of Sidney; two grandchildren, Wyatt and Scarlett Monnin and five step grandchildren: Miranda Simmons, Cassidy & Cody Gutierrez, Carl "CJ" Lore, Kaitlyn Lore and three step great-grandchildren: Dominic, Layla and Aleah Gutierrez; seven siblings: Stephen & Rita Monnin of Botkins, Diana & John Hoying of St. Henry, Bonnie & Joe Sturm of Sidney, Richard Monnin & fiancée Diane Howell of Urbana, Carl Jr. "Woody" & Cynthia Seger of Minster, Jeffrey & Kendra Seger of Newport and Mary Beth & Gary Corbin of Sidney; brothers & sisters-in-law: Dennis Boerger of Sidney, Janice & Joe Otting of Minster, Edward Leugers of Minster, and Marilyn & Jerry Siegel of New Bremen along with numerous nieces and nephews. He was preceded in death by one sister, Patricia Boerger and sisters & brothers-in-law, Doris Frock, Janet Koverman and David Leugers.
Mr. Monnin was a 1971 graduate of Fort Loramie High School. He retired in 2010 from the Minster Machine Company where he had been a machinist for 32 years. He had also been a member of St. Michael Catholic Church. Monk was an avid Browns and NASCAR fan. He enjoyed listening to classic rock and slow drives on country roads. Being a serious history buff, Monk was especially interested in WWII and the Vietnam era.
Mass of Christian Burial will be celebrated 10:30 AM, Wednesday, April 7, 2021, at St. Michael Church in Fort Loramie with Rev. Steven Shoup presiding. Interment will follow at St. Michael Cemetery. Friends may call Tuesday 3:00 to 7:00 PM and Wednesday 9:00 to 10:00 AM at Gehret Funeral Home in Fort Loramie. Use of face masks and social distancing are encouraged at all funeral rites. Memorials may be made to charities of choice. Private condolences may be expressed at www.gehretfuneralhome.com.
condolence
send private condolence