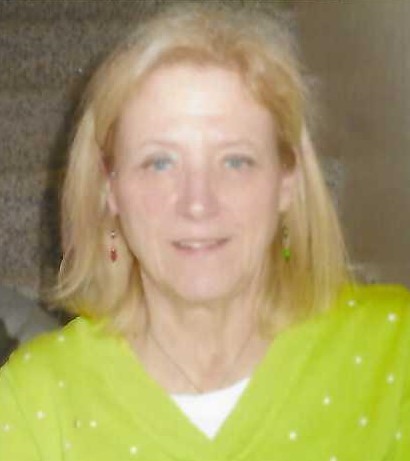 services
March 3

| Visitation
Wednesday 9:00 to 10:00 AM at the church gathering room.
| Memorial Service
Wednesday 10:30 AM Mass of Christian Burial at Sacred Heart of Jesus Church in McCartyville
obituary
Mary M. Wehrman
December 23, 1954 - February 27, 2021
Mary Margaret (Emans) Wehrman,
Age 66, of Hardin-Wapak Road, Sidney, Ohio, passed away peacefully of natural causes at her residence on Saturday, February 27, 2021. She had been seriously ill for nearly three years. She was born December 23, 1954, in Celina, Ohio, to the late Elsworth & Doris (Winter) Emans. On December 16, 1977, at Celina First Church of God, Mary was married to William "Bill" Wehrman who survives. Also surviving are three sons, Jason & Jennifer Wehrman of Minster, Brian Wehrman of Sidney and Jared Wehrman & Robyn Snyder of Botkins along with three of four grandchildren: John, Corey (dec.), Brittany and Zoey Wehrman; one sister, Kathy & Jerry Bruggeman of Celina and several brothers & sisters-in-law: James Fisher of Celina, Eva Emans of Celina, Jim and Sandy Wehrman of Hunstville, Terri Wehrman of Piqua, Betty and Denny Dahlinghaus of Minster, Linda and Dave Barhorst of Sidney, Ruth and Dave Clark of Troy, Roger Wehrman of Fort Loramie, Joan and Jerry Schulze of Yorkshire, Pat and Deb Wehrman of Anna, Barb and Keith Paulus of Russia and Treva Siegel of Fort Loramie as well as numerous nieces & nephews. She was preceded in death by two siblings, Carolyn Fisher and James Emans and two brothers-in-law, Ray Wehrman and Ted Siegel.
Mary was a 1973 graduate of Celina Senior High School. She then attended Wright State University lake campus to obtain a Bachelor's degree in Special Education. She later completed her Master's degree at the University of Dayton. She retired in 2011, from Sidney City Schools. She was an intervention specialist and had been stationed at Holy Angels School in Sidney. Mary was a member of Sacred Heart of Jesus Catholic Church and the Shelby County Retired Teachers Association. An avid reader, Mary also enjoyed spending time with her grandchildren, occasionally dining out and YMCA visits with her sister. She especially enjoyed road-trip traveling, no matter how far the destination.
Mass of Christian Burial will be celebrated 10:30 AM, Wednesday, March 3, 2021, at Sacred Heart of Jesus Church in McCartyville with Rev. Stephen Mondiek presiding. Family and friends may call Wednesday 9:00 to 10:00 AM in the church gathering room. Use of face masks and social distancing will be necessary at all funeral rites. Memorials may be made to Wilson Health Hospice, Sacred Heart of Jesus Church or charities of choice. Private condolences may be expressed at gehretfuneralhome.com.
condolence
send private condolence