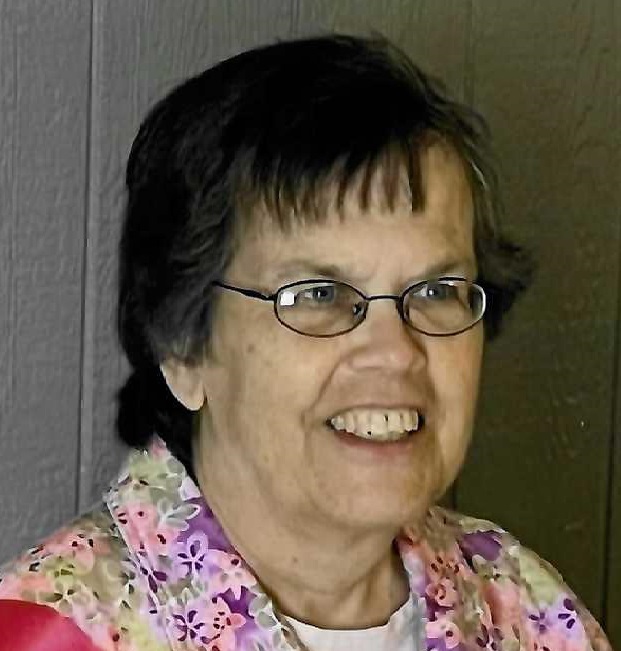 services
| Memorial Service
Saturday 10:30 AM Memorial Mass of Christian Burial at St. Michael Church in Fort Loramie
obituary
Mary J. Broerman
June 16, 1962 - October 17, 2022
Mary Jane Broerman,
Age 60, of Sawmill Road, Fort Loramie, passed away peacefully of natural causes Monday evening, October 17, 2022, at the Versailles Rehab & Health Care Center in Versailles, Ohio. She was born June 16, 1962, in Portland, Indiana, to Sylvester & Jovita (Stammen) Broerman of Fort Loramie. Also surviving are one of two children, Aaron Honigford of Delphos and the late Kimberly Honigford; four siblings: Cindy & Mike Mescher of Ansonia, Rick & Jackie Broerman of Wichita, KS, David & Tricia Broerman of Kingsport, TN, and Stanley & Heidi Broerman of Landrum, SC, along with two nieces, six nephews, two great-nieces and three great-nephews. She was also preceded in death by a brother-in-law, Frank Hodge.
Mary was a 1981 graduate of Fort Loramie High School. She also completed a six-month nurse's assistant training program at the Upper Valley Career Center in Piqua. Over the years, she had been employed at local restaurants. She was also a home health aide and worked in industrial office house-keeping. Mary was a member of St. Michael Catholic Church, St. Ann's Ladies Sodality and the Fort Loramie Legion Auxiliary. She had been a Youth Ministry volunteer, Ronald McDonald House supporter and Fort Loramie Football supporter. Mary enjoyed crocheting and stamp collecting. She is most well-known for collecting 14 million pop can tabs over a period of seven years. With recycling proceeds from her collection efforts and the help of matching funds from Cargill Inc., Mary was able to financially support Ronald McDonald House and Fort Loramie Football for a combined total of $21,400.
A Memorial Mass of Christian Burial will be celebrated 10:30 AM, Saturday, October 22, 2022, at St. Michael Church in Fort Loramie with Rev. Jarred Kohn presiding. Interment will follow at Gethsemane Cemetery in St. Marys. Memorials may be made to Ronald McDonald House, Fort Loramie Football or Hospice of Miami County. Private condolences may be expressed at www.gehretfuneralhome.com.
condolence
send private condolence