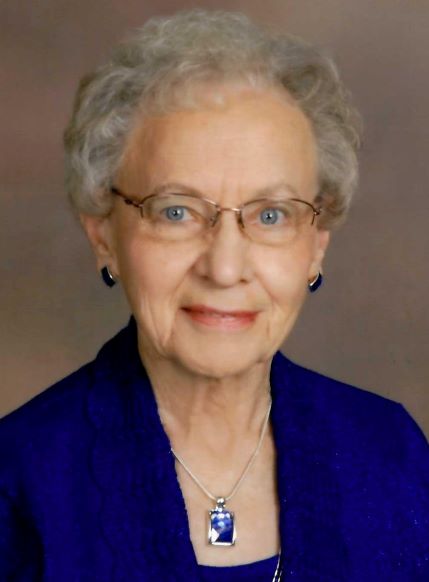 services
January 25

| Visitation
Monday 3:00 to 7:00 PM at Gehret Funeral Home
January 25

| Visitation
Tuesday, 9:00 to 10:00 AM at Gehret Funeral Home
January 26

| Memorial Service
Tuesday, 10:30 AM Mass of Christian Burial at St. Nicholas Church
obituary
Marguerite J. Wenning
March 10, 1935 - January 21, 2021
Marguerite "Margie" Joann (Grieshop) Wenning,
Age 85, of E. Main Street, Yorkshire, Ohio, passed away of natural causes at her residence, Thursday morning, January 21, 2021, following a brief battle with cancer. She was born March 10, 1935, in Yorkshire, Ohio, to the late Joseph & Bernadine (Borchers) Grieshop. On May 10, 1958, at St. Nicholas Catholic Church in Osgood, Margie married Leo A. Wenning who preceded her in death on February 5, 2015. Surviving are three children: Anthony & Diane Wenning of Yorkshire, Elaine & Bruce Pierron of Maria Stein and LeAnna Wenning of Troy; eight grandchildren: Jacob & Megan Wenning, Rachel Wenning & Jonathan Murphy, Jay & Katie Pierron, Lee Pierron & Lauren Roetgerman, Jenna Pierron & Dustin Seitz, Karis, Alexis and Reegan Wenning along with one great-grandson, Phoenix Wenning; five siblings: Cletus & Mary Ann Grieshop of Minster, Edna Lange of St. Henry, Nick & Joan Grieshop of Yorkshire, Vernon & Pat Grieshop of Yorkshire and Tom & Janice Grieshop of Franklin; sisters-in-law: Angie Grieshop of Columbus and Betty Schlarman of Coldwater as well as numerous nieces & nephews.
She was preceded in death by one sister, Jeanette & David Quelhorst, a brother Joseph Grieshop and an infant brother, Kenneth Grieshop; brothers & sisters-in-law: Cletus Lange, Marilyn Grieshop, Henry & Francis Wenning, Josephine & Harold Bruns, Rita & Leo Bollheimer, Theresa & Firmin Alexander, Clete & Lois Wenning and Liz & Hugo Schlarman.
Mrs. Wenning was a dedicated farm wife and homemaker. Years ago, she had been employed at the Monarch Co. in Sidney. She was a 1953 Graduate of Minster High School. Margie was an active member of St. Nicholas Catholic Church where she had been a Eucharistic Minister, rosary leader and past CCD teacher. She also belonged to St. Barbara Ladies Sodality and the Osgood Legion Ladies Auxiliary. Margie enjoyed playing cards, spending time with her grandchildren and gardening. She had also been a volunteer with the American Legion dance committee for many years.
Mass of Christian Burial will be celebrated 10:30 AM, Tuesday, January 26, 2021, at St. Nicholas Catholic Church in Osgood with Rev. David Howard presiding. Interment will follow at St. Martin's Cemetery. Friends may call Monday 3:00 to 7:00 PM and Tuesday 9:00 to 10:00 AM at Gehret Funeral Home in Fort Loramie. Use of face masks and social distancing will be necessary at all funeral rites. Memorials may be made to Rustic Hope, Do Good Ministry or charities of choice. Private condolences may be expressed at www.gehretfuneralhome.com.
condolence
send private condolence