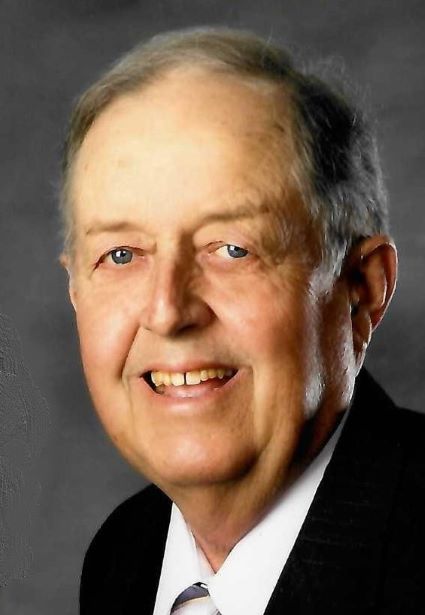 services
October 20

| Visitation
Wednesday 2:00 to 7:00 PM at Gehret Funeral Home
October 20

| Visitation
Thursday 9:00 to 10:00 AM at Gehret Funeral Home
October 21

| Memorial Service
Thursday 10:30 AM Mass of Christian Burial at St. Michael Church in Fort Loramie
obituary
Leon B. Ruhenkamp
April 28, 1942 - October 16, 2021
Leon Bernard Ruhenkamp,
Age 79, of St. Rt. 47, Versailles, passed away peacefully of natural causes Saturday afternoon, October 16, 2021, in New Bremen, Ohio. He was born April 28, 1942, in Fort Loramie, Ohio, to the late Henry & Mildred (Evers) Ruhenkamp. On August 5, 1967, at St. Francis Catholic Church in Cranberry Prairie, Leon married Janet (Dirksen) Ruhenkamp who survives. Also surviving are four sons: Steve & Angie Ruhenkamp of North Star, Doug & Deb Ruhenkamp of Maria Stein, Mark & Jody Ruhenkamp of Fort Loramie and Dave & Denise Ruhenkamp of Versailles; seventeen grandchildren: Lee Ruhenkamp, Emily & Kyle Poeppelman, Isaac, Ben, Joe and Elizabeth Ruhenkamp, Alyssa & Jack Homan, Derek, Drew and Lauren Ruhenkamp, Ty and Jace Ruhenkamp, Jacob, AJ, Dalton, Parker and Rose Ruhenkamp; four siblings: Bob & Barb Ruhenkamp of Fort Loramie, Cheryl & Bob Hamburg of Portland, MI, Bruce Ruhenkamp of Fort Loramie and Larry Ruhenkamp of Covington; sisters & brothers-in-law: Cathy Ruhenkamp of New Bremen, Bernice & Henry Albers of McCartyville, Elaine & Denis Bruns of New Bremen, Delbert & Janice Dirksen of Versailles, Mary Barhorst of Anna, Marilyn & Pat Bergman of North Star, Doris Kremer of Versailles, Gabriel & Shirley Dirksen of Cranberry Prairie and Roseann Wendeln of Minster along with numerous nieces and nephews. He was preceded in death by his step mother, Rosellan Ruhenkamp; one brother, Terry Ruhenkamp; three brothers-in-law, Greg Barhorst, Mark Kremer and Tom Wendeln as well as one nephew, Darren Ruhenkamp.
Mr. Ruhenkamp was a US Army Veteran and had been engaged in dairy farming all of his working life. He was a member of Sts. Peter & Paul Catholic Church in Newport and St. Remy Post 661 Catholic War Veterans. Leon enjoyed being outdoors, sitting on the front porch and interacting with his grandchildren.
Mass of Christian Burial will be celebrated 10:30 AM, Thursday, October 21, 2021, at St. Michael Church in Fort Loramie with Rev. Steven Shoup presiding. Interment will follow at St. Michael Cemetery. Friends may call Wednesday 2:00 to 7:00 PM and Thursday 9:00 to 10:00 AM at Gehret Funeral Home in Fort Loramie. Memorials may be made to Everheart Hospice. Private condolences may be expressed at www.gehretfuneralhome.com.
condolence
send private condolence