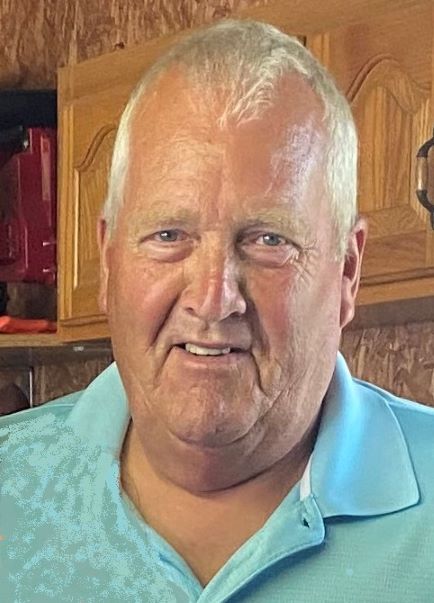 services
June 30

| Visitation
Thursday 3:00 to 7:00 PM at Gehret Funeral Home
June 30

| Visitation
Friday 9:00 to 10:00 AM at Gehret Funeral Home
July 1

| Memorial Service
Friday 10:30 AM Mass of Christian Burial at St. Michael Church in Fort Loramie
obituary
Kenneth J. Ernst
July 24, 1953 - June 26, 2022
Kenneth Joseph Ernst,
Age 68, of Barhorst Road, Fort Loramie, Ohio, passed away peacefully and unexpectedly of natural causes at his residence Sunday afternoon, June 26, 2022. He was born July 24, 1953, in Sidney, Ohio, to the late Henry & Mary Ellen (Ahrens) Ernst. On November 30, 1974, at St. Michael Catholic Church in Fort Loramie, Kenneth married Debra (Gottemoeller) Ernst who preceded him in death on June 16, 2021. Surviving are five children: Lisa & Bruce Kunk of Fort Loramie, Susan & Jerrod Couser of Troy, Carla Breeze of Versailles, William Ernst & fiancee Jenny Bohman of Fort Loramie and Stacey Ernst of Dayton; ten grandchildren: Nathan, Darren and Justin Kunk, Julia and Jude Couser, Jenna, Gavin, Lydia, Wesley and Drew Breeze; Six siblings: Henry & Linda Ernst of Lenoir City, TN, Mary Lou & Tom Klein of Carey, Rich & Jennie Ernst of Fort Loramie, Karen Ernst of Sidney, Jackie Ernst of Lima and Patty & Tony Eilerman of Fort Loramie; sisters and brothers-in-law: Diane Ernst of Bellbrook, Russell & Rene Gottemoeller of Fort Loramie, Lynn & Charlie Ognibene of Santa Ana, CA and Lori Walker of Troy along with numerous nieces and nephews. He was preceded in death by one brother, Jim Ernst and father & mother-law, Ivo & Shirley Gottemoeller.
A 1971 graduate of Fort Loramie High School, Mr. Ernst had been engaged in farming all of his working life. Ken was also notably the fourth-generation family farm owner and operator of the Ernst home place. He was a member of St. Michael Catholic Church, the Shelby County Pork Producers, Ohio Pork Producers where he served as a past president and the Shelby County Coon Hunters. He also belonged to the Fort Loramie Sons of the American Legion where he had been a frequent chicken fryer. Ken was an avid fisherman. He also enjoyed hunting, gardening and interacting with his family and grandchildren.
Mass of Christian Burial will be celebrated 10:30 AM, Friday, July 1, 2022, at St. Michael Church in Fort Loramie with Rev. Steven Shoup presiding. Interment will follow at St. Michael Cemetery. Friends may call Thursday 3:00 to 7:00 PM and Friday 9:00 to 10:00 AM at Gehret Funeral Home in Fort Loramie. Memorials may be made to charities of choice. Private condolences may be expressed at www.gehretfuneralhome.com.
condolence
send private condolence