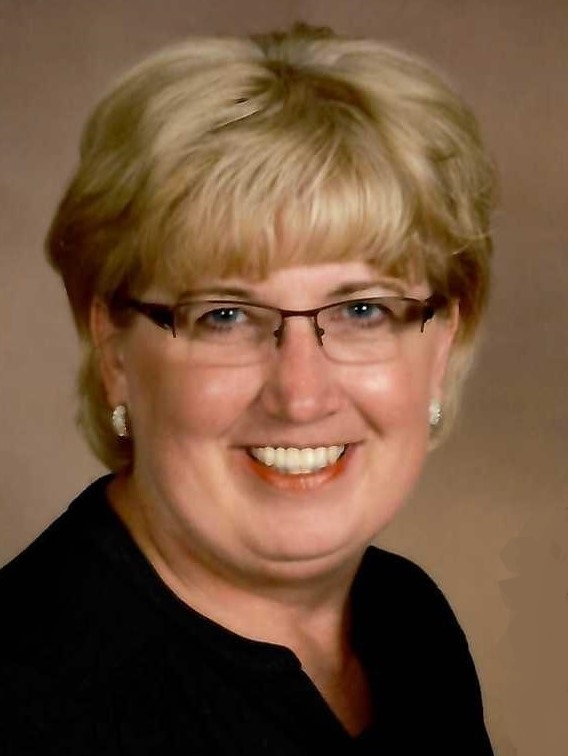 services
February 9

| Visitation
Wednesday 3:00 to 8:00 PM at Gehret Funeral Home
February 9

| Visitation
Thursday 9:00 to 10:00 AM at Gehret Funeral Home
February 10

| Memorial Service
Thursday 10:30 AM Mass of Christian Burial at St. Michael Church in Fort Loramie
obituary
Julia Marie (Rosengarten) Moeller
September 23, 1957 - February 2, 2022
Julia Marie (Rosengarten) Moeller,
Age 64, of Wabash Street, Fort Loramie, passed away of natural causes Wednesday morning, February 2, 2022, at the Valley Regional Medical Center ER in Brownsville, Texas. She experienced a sudden illness while on vacation at South Padre Island. She was born September 23, 1957, in St. Marys, Ohio, to Edward and the late Marian (Hilgefort) Rosengarten of Fort Loramie. On October 9, 1976, at St. Michael Catholic Church in Fort Loramie, Julie married Lawrence "Larry" Moeller who survives. Also surviving are four children: Ann & Russell Grisez of North Star, Bradley & Chrissy (Devine) Moeller of Dublin, Scott Moeller of Fort Loramie and Jack Moeller of Fort Loramie along with five grandchildren: Isabella, Ian and Roselyn Grisez, Lauren and Alex Moeller; five siblings: James & Jean (Barlage) Rosengarten of Fort Loramie, Rebecca & Rick Beckman of Minster, David & Leslie (Catterlin) Rosengarten of Minster, Marjorie & the late Steve Meyer of Fort Loramie and Charles & Renee (Stricker) Rosengarten of Fort Loramie; brothers & sisters-in-law: Bruce & Diane (Huwer) Moeller of Maria Stein, Allen & Wendy (Johnson) Moeller of Waynesfield, Chris & Christina (Freytag) Moeller of Concord, NC, and Gerri & Matt Anderson of Greenville as well as numerous nieces and nephews. In addition to her mother and brother-in-law, she was preceded in death by her in-laws, Algar & Velma Moeller.
Julie was a 1975 graduate of Fort Loramie High School. In 2018, she retired from Fort Loramie Local Schools where she had been the elementary school secretary for 43 years. Over the years, she assisted with jr. high and sr. high athletics and had also been an over-all student advocate as needed. She also chaired the St. Jude Children's Research Hospital Math-a-Thon program and was proud to help raise in excess of 46,000 dollars within a twenty-year stretch.
Mrs. Moeller was a member of St. Michael Catholic Church, the American Legion Auxiliary, Lake Loramie Improvement Association and the Grand Lake Improvement Association. She served on the Fort Loramie Schools Wall of Fame Committee and had been a Board of Elections volunteer. She also belonged to the Fort Loramie Youth Organization, Fort Loramie Schools GYM Committee and the Fort Loramie Historical Society where she had been active in planning and executing their Colonial Christmas Dinner events. Julie was one of Fort Loramie Redskin's Biggest Fans. She rarely missed a game, girls or boys, in any sport! She loved to play cards, home decorating, pickle ball at the youth parks, enjoying her grandchildren and socializing with everyone.
Mass of Christian Burial will be celebrated 10:30 AM, Thursday, February 10, 2022, at St. Michael Church in Fort Loramie with Steven Shoup presiding. Interment will follow at St. Michael Cemetery. Friends may call Wednesday 3:00 to 8:00 PM and Thursday 9:00 to 10:00 AM at Gehret Funeral Home in Fort Loramie. Memorials may be made to the Fort Loramie Elementary Teacher's Room Fund. Private condolences may be expressed at www.gehretfuneralhome.com.
condolence
send private condolence