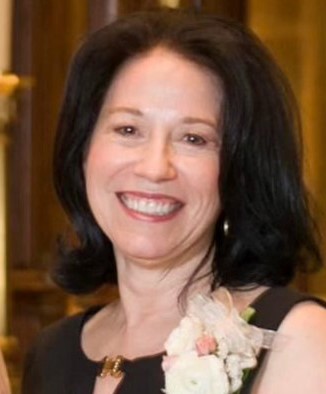 services
March 4

| Visitation
Friday 3:00 to 6:00 PM at Gehret Funeral Home
| Memorial Service
Friday 6:00 PM Evening Memorial Service at Gehret Funeral Home in Fort Loramie
obituary
Judy M. Gaier
April 9, 1945 - February 12, 2022
Judy Mae Lucille (Rindler) Gaier,
Age 76, of Park Bridge Lane, Dublin, Ohio, was found to have passed away of natural causes at her residence on February 12, 2022. She was born April 9, 1945, in Burkettsville, Ohio, to the late Cletus & Delores (Hoehne) Rindler. Surviving are three children, Candice Bonfante of Columbus, Gail & Corey Wolfe of Fort Thomas, KY, and Benjamin & Veronica Gaier of Minster; five grand-children: Gus and Lana Bonfante, Sydney Wright, Izabella and Allegra Gaier; 12 of 14 siblings: Ken & Sharon Rindler of New Bremen, Marlene Rainey of Coldwater, Diana & Don Ebbing of Coldwater, Wilma Bruns of St. Henry, Nancy & Ron Pfaff of Coldwater, David & Lucy Rindler of St. Henry, Larry & Mary Rindler of Fort Recovery, Dan & Nancy Rindler of Coldwater, Tom & Deb Rindler of New Bremen, John & Janet Rindler of Burkettsville, Greg & Angie Rindler of Fort Loramie, Denise & Jeff Heinfeldt of Lynchburg, VA, and an additional brother-in-law: Kenny Muhlenkamp of St. Henry, along with numerous nieces and nephews. She was preceded in death by two siblings, Carolyn Muhlenkamp and Mark Rindler as well as two brothers-in-law, Harold Rainey and Lavern Bruns.
After graduating from Marion Local High School in 1963, Judy went on to obtain an associate's degree in para legal studies from the Lima Community College. She retired from the Franklin County Department of Job and Family Services where she was executive administrative assistant. Years ago, when her children were young, she had been a dedicated homemaker. Judy attended St. Brendan Catholic Church in Dublin. She was an avid reader and years ago, had been an active volunteer at the Minster Library. Judy was also artistically talented and especially enjoyed drawing. Her subjects ranged from wedding dresses to architectural house plans.
An evening memorial service will be held at 6:00 PM, Friday, March 4, 2022, at Gehret Funeral Home in Fort Loramie with Rev. Steven Shoup presiding. Family and friends may call Friday 3:00 to 6:00 PM at the funeral home. After services, all attendees are invited to the Wooden Shoe Restaurant in Minster for appetizers and refreshments. Memorials may be made to Dayton Children's Hospital. Private condolences may be expressed at www.gehretfuneralhome.com
condolence
send private condolence