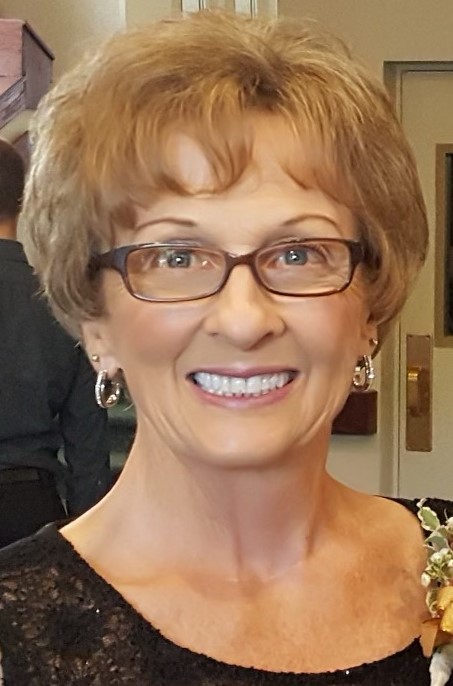 services
October 8

| Visitation
Friday 3:00 to 7:00 PM at Gehret Funeral Home
October 8

| Visitation
Saturday 9:00 to 10:00 AM at Gehret Funeral Home
October 9

| Memorial Service
Saturday 10:30 AM Mass of Christian Burial at St. Nicholas Church in Osgood
obituary
Joan M. Schmidt
December 17, 1948 - October 5, 2021
Joan Margaret (Groff) Schmidt,
Age 72, of St. Rt. 705, Yorkshire, passed away of natural causes Tuesday afternoon, October 5, 2021, at the Everheart Hospice Care Center in Greenville, Ohio. She was born December 17, 1948, in Piqua, Ohio, to the late Norbert & Florence (Gasson) Groff. On June 23, 1978, at St. Nicholas Catholic Church in Osgood, Joan married Richard Schmidt who survives. Also surviving are seven children: Tammy & Tim Wehrkamp of Versailles, Kevin & Terese Baltes of Wixom, MI, Ken & Wilma Baltes of Troy, Tim & Jennifer Baltes of Springfield, MO, Denise & Lee Hemmelgarn of Osgood, Stacey & Devin Olinger of Dayton and Derek & Laura Schmidt of Northridge, MA, 17 grandchildren and 12 great grandchildren; one sister, Rosie & Dave Treon of Fort Loramie and sisters & brothers-in-law: Dorothy & Gene Schwartz of New Bremen, John & Kathleen Schmidt of Dunnellon, FL, Mary & Joseph Larger of Russia, Norma & James Barhorst of Minster, Henry & Pamela Schmidt of Yorkshire, Marge & Tom Eilerman of Versailles, Cletus & Josie Schmidt of Minster and Helen & Brent Goins of Sidney along with numerous nieces and nephews. She was preceded in death by her parents; two grandchildren; two brothers, Donald and John Groff as well as mother and father-in-law, Viola & Raymond Schmidt.
Joan was a 1967 graduate of Versailles High School. In 2010, she retired from The Dannon Co. in Minster where she had been employed 20 years. Joni had also been a loving mom and dedicated homemaker. She was a member of St. Nicholas Catholic Church and St. Barbara's Ladies Sodality. Joni cherished her family and friends. She also enjoyed building puzzles, dancing, Harley rides and spending winters in the white sands of Florida.
Mass of Christian Burial will be celebrated 10:30 AM, Saturday, October 9, 2021, at St. Nicholas Catholic Church in Osgood with Rev. David Howard presiding. Interment will follow at St. Martin Cemetery. Friends may call Friday 3:00 to 7:00 PM and Saturday 9:00 to 10:00 AM at Gehret Funeral Home in Fort Loramie. Memorials may be made to Osgood Fire & Rescue Departments or charities of choice. Private condolences may be expressed at www.gehretfuneralhome.com.
condolence
send private condolence