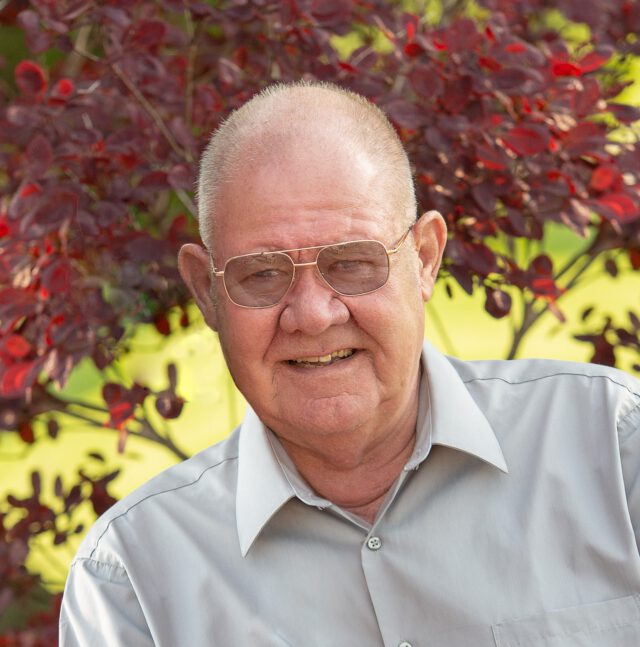 services
December 8

| Visitation
Wednesday 2:00 to 7:00 PM at Gehret Funeral Home
December 8

| Visitation
Thursday 8:30 to 9:30 AM at Gehret Funeral Home
December 9

| Memorial Service
Thursday 10:30 AM Mass of Christian Burial at St. Denis Church in Versailles
obituary
Jerome J. Bensman
September 18, 1950 - December 3, 2021
Jerome "Jerry" Joseph Bensman,
Age 71, of Studer Road, Versailles. Passed away of natural causes late Friday evening, December 3, 2021, at Grandview Medical Center in Dayton, Ohio. He was born September 18, 1950, in Celina, Ohio, to the late Virgil & Mildred (Gehret) Bensman. On April 22, 1972, at St. Nicholas Catholic Church in Osgood, Jerry married Marilyn (DeMange) Bensman who survives. Also surviving are four children: Connie & David Brunswick of Osgood, Brian & Lori Bensman of Versailles, Julie & Chuck Springmyer of West Chester and Matt & Katie Bensman of Versailles, 16 of 17 grandchildren; seven of nine siblings: Shirley & Walter Broering of St. Henry, Irene & John Bruns of Maria Stein, Mary Jane & Lester Homan of New Bremen, Steve & Deb Bensman of Versailles, Theresa & Philip Heitkamp of New Bremen, Marlene & Steven Puthoff of Versailles and Carl & Kathy Bensman of Versailles as well as sisters & brothers-in-law: Marian Bensman of Russia, Teresa & Bill Gariety of Wapakoneta, Diana DeMange of Versailles, Elizabeth "Betty" Poeppelman of Osgood, Nancy & Harold Niekamp of Minster, Marjorie & Paul Bruey of Yorkshire, Joan DeMange of Versailles, Edward & Susan DeMange of North Star, Ernie & Diane DeMange of Yorkshire, Leroy & Ann DeMange of Yorkshire, Roger & Chris DeMange of St. Henry, Richard & Marge DeMange of Osgood, Elaine & Ron Marshall of Versailles, Theresa & Bob Hemmelgarn of North Star and Ken & Angie DeMange of Versailles along with numerous nieces and nephews, uncles, aunts and cousins. He was preceded in death by one granddaughter, Violet Bensman; two brothers, John and Michael Bensman and brothers-in-law, Carl DeMange and Robert "Bob" Poeppelman.
Mr. Bensman had been owner and operator of Bensman Welding in Versailles since 1975. He was a member of St. Denis Catholic Church, St. Denis Knights of Columbus and the Versailles Fraternal Order of Eagles. He was an active supporter of the Versailles Vets Club and St. Remy Catholic War Veterans. Jerry enjoyed boating, especially with his grandchildren. He also enjoyed Spyder joy rides. Over the years, he did a lot of fishing, hunting, trap shooting and playing cards.
Mass of Christian Burial will be celebrated 10:30 AM, Thursday, December 9, 2021, at St. Denis Church in Versailles with Rev. David L. Zink and Rev. James Simons presiding. Interment will follow at St. Valbert Cemetery. Friends may call Wednesday 2:00 to 7:00 PM and Thursday 8:30 to 9:30 AM at Gehret Funeral Home in Fort Loramie. Memorials may be made to Rustic Hope or charities of choice. Private condolences may be expressed at www.gehretfuneralhome.com.
condolence
send private condolence