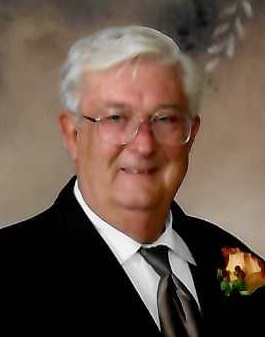 services
October 16

| Visitation
Sunday 2:00 to 6:00 PM at Gehret Funeral Home
October 16

| Visitation
Monday 9:00 to 10:00 AM at Gehret Funeral Home
October 17

| Memorial Service
Monday 10:30 AM Mass of Christian Burial at St. Michael Church in Fort Loramie
obituary
James A. Brussell
August 3, 1948 - October 11, 2022
James Arthur Brussell,
Age 74, of St. Rt. 66, Fort Loramie, Ohio, passed away peacefully of natural causes at his residence Tuesday afternoon, October 11, 2022. He was born August 3, 1948, in Danville, Kentucky to the late James E. & Matti (Arnold) Brussell. On September 3, 1970, at St. Michael Catholic Church in Fort Loramie, Jim married Rosemary (Gaier) Brussell who survives. Also surviving are three children, Heidi & Jim Heuing of Russia, James & Souphenh Brussell of Richmond, IN, and Brian & Melissa Brussell of New Bremen; seven grandchildren: Katelynn and Victoria Heuing, Kayleann, Christine, Nicholas and Evie Brussell, Taylor Kidd and one great-granddaughter, Maggie Davidson; sisters & brothers-in-law: Darlene Brussell of Minster, Ralph Gaier of Fort Loramie, Kathleen Gaier of Sidney, Theodore & Joanne Gaier of Fort Loramie, Carol Gaier of Fort Loramie, Richard Gaier of Minster, Kathleen & Joseph Brinkman of Minster and LeRoy & Lucy Gaier of Minster along with numerous nieces and nephews. He was preceded in death by three brothers, Butchie, Larry and David Brussell as well as sisters & brothers-in-law: Martha, Thomas & Norma, Jack & Delores, William, August "Jr.", Sue and infant Carl Gaier.
Mr. Brussell attended Minster High School before graduating in the US Navy. He later attended Wright State University in Dayton to obtain a BS degree in Mechanical Engineering. Jim served in the US Navy during the Vietnam War. In 2010, he retired from Tech Development Inc. of Dayton where he had been an aerospace design engineer for 25 years. He was previously employed at Midmark Corp. in Versailles. Jim was a member of St. Michael Catholic Church, the Fort Loramie American Legion, New Bremen Rod & Gun Club and was a charter member & past secretary-treasurer of the USS Forrestal Reunion Association. Jim was a computer technology enthusiast. He also enjoyed bowling, fishing, traveling and especially ocean cruises.
Mass of Christian Burial will be celebrated 10:30 AM, Monday, October 17, 2022, at St. Michael Church in Fort Loramie with Rev. Stephen Mondiek presiding. Interment will follow at St. Michael Cemetery. Family and friends may call Sunday 2:00 to 6:00 PM and Monday 9:00 to 10:00 AM at Gehret Funeral Home in Fort Loramie. Memorials may be made to Hospice of Miami County. Private condolences may be expressed at www.gehretfuneralhome.com.
condolence
send private condolence