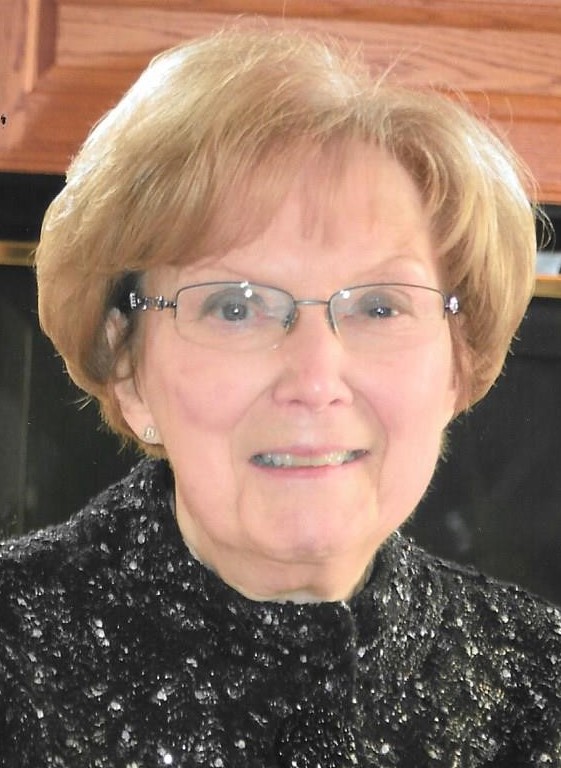 services
November 17

| Visitation
Wednesday 3:00 to 8:00 PM at Gehret Funeral Home
November 17

| Visitation
Thursday 9:00 to 10:00 AM at Gehret Funeral Home
November 18

| Memorial Service
Thursday 10:30 AM Mass of Christian Burial at St. Michael Church in Fort Loramie
obituary
Irene E. Boerger
March 5, 1927 - November 13, 2021
Irene Elizabeth (Dapore) Boerger,
Age 94, formerly of Fort Loramie, passed away of natural causes early Saturday morning, November 13, 2021, at The Landings, in Sidney, Ohio. She was born March 5, 1927, in Sidney, Ohio, to the late Elmer & Beatrice (Lallemand) Dapore. On September 1, 1948, at Holy Angels Catholic Church in Sidney, Irene married Frank R. Boerger II who preceded her in death on July 4, 1979. Surviving are five children: Sharon Brandewie & fiance Marc Rudduck of Springfield, Diane & Tom Meyer of Fort Loramie, Julie & Don Gaier of Lewisburg, KY, Nancy & Dave Havener of Sidney and Frank & Kathy Boerger of Fort Loramie; 14 Grandchildren: Shaun Brandewie, Jennifer (Brandewie) Brown, Erica (Meyer) Seidensticker, Aaron Brandewie, Chris Meyer, Alicia (Gaier) Ganster, Angela Meyer, Amanda (Gaier) Reindl, Kevin Brandewie, Jodi (Havener) Medlin, Nicole (Havener) Adams, Michael Gaier, Frank Boerger IV and Danielle (Boerger) Bender along with 21 great-grandchildren: Chloe, Claire and Sophia Brandewie, Landon Reindl, Haylie Medlin, Adison Ganster, Carter Brown, Christian Reindl, Trevor Meyer, Sadie Brown, Taylor Reindl, Caroline Meyer, CJ Ganster, Olivia Brandewie, Liam Medlin, Alex Brandewie, Grant Meyer, Victoria Seidensticker, William and Theodore Bender and Alexander Seidensticker; two sisters-in-law, Clarissa Thieman and Ruth Dabbelt of New Bremen as well as numerous nieces and nephews.
She was preceded in death by a son-in-law, Gene Brandewie; husband of granddaughter, Robert Medlin; one sister, Miriam Slonkosky; and brothers & sisters-in-law: Jerry Slonkosky, Alma & Henry Feldman, Leo & Sally Boerger, Dorothy & Al Wolf, Herbert & Alma Boerger, Alfred & Louise Boerger, Clarence & Virginia Boerger, Catherine Boerger, Ralph & Eileen Boerger, Juliana & Russell Wagner, Roger Thieman, Robert & Carolyn Boerger, Mary & Leo Francis and Mart Dabbelt.
Irene was a 1945 graduate of Fort Loramie High School. She went on to obtain RN certification in 1948 from the Good Samaritan Hospital School of Nursing in Dayton. She was a more recent, 1987 graduate, of the Archdiocese of Cincinnati, Lay Pastoral Ministry program.
Mrs. Boerger retired in 2008 from the Community Blood Center in Dayton where she had been the Shelby County Blood Bank Coordinator for 38 years. As a donor, she donated 141 units of whole blood along with 9 apheresis donations. Years ago, she was employed for a short while at Wilson Memorial Hospital. Irene had also been a dedicated homemaker. She was an active member of St. Michael Catholic Church where she served on the Parish Worship Commission and Parish Council. She was a Lector, Eucharistic Distributor and CCD Instructor. She had also been an RCIA, Grief Share and (NFL Region) St. Vincent DePaul volunteer. Additionally, she served on the Archdiocesan Worship Commission, Archdiocesan Pastoral Council, and President of Sidney Lay Deanery. Irene also belonged to St. Ann's Ladies Sodality, the American Legion Auxiliary and Minster Eagles Auxiliary. In 1995, she received Jim Jordan Ohio House Representative recognition for outstanding humanitarian service and was saluted as one of Ohio's finest citizens. In 2014, she received the Fort Loramie Schools Wall of Honor award for her philanthropic efforts and had been a charter member of the Wall of Honor committee. Irene enjoyed interacting with her family and friends, many good times at the family cottage in Michigan and an occasional exercise of her gambling luck.
Mass of Christian Burial will be celebrated 10:30 AM, Thursday, November 18, 2021, at St. Michael Church in Fort Loramie with Rev. Steven Shoup presiding. Interment will follow at St. Michael's Cemetery. Friends may call Wednesday 3:00 to 8:00 PM and Thursday 9:00 to 10:00 AM at Gehret Funeral Home in Fort Loramie. Memorials may be made to the Redskin Memorial Park, Community Blood Center or Compassionate Care of Shelby County. The Boerger family would like to express their sincere appreciation to the Landings of Sidney and Day-City Hospice for their family of caring staff and residents. Private condolences may be expressed at www.gehretfuneralhome.com.
condolence
send private condolence