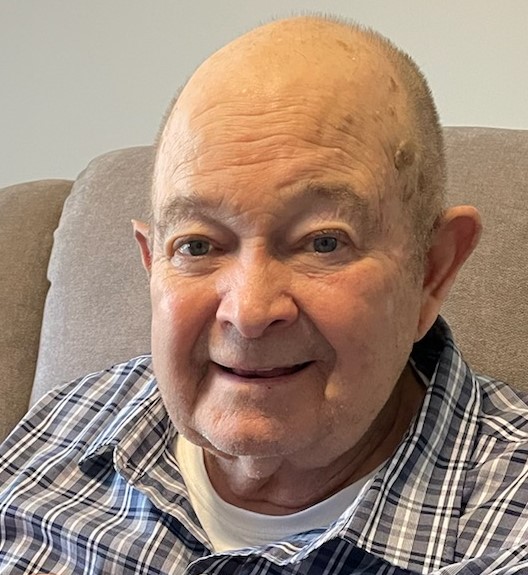 services
November 28

| Visitation
Sunday 2:00 to 6:00 PM at Gehret Funeral Home
November 28

| Visitation
Monday 9:00 to 10:00 AM Visitation at Gehret Funeral Home
November 29

| Memorial Service
Monday 10:30 AM Mass of Christian Burial at Sts. Peter & Paul Church in Newport
obituary
Herman J. Thobe
March 11, 1938 - November 24, 2021
Herman Joseph Thobe,
Age 83, formerly of St. Rt. 48, Houston, passed away peacefully of natural causes Wednesday morning, November 24, 2021, at Ohio Living Dorothy Love in Sidney, Ohio. He was born March 11, 1938, in Houston, Ohio, to the late Leo & Rose (Gehret) Thobe. On February 27, 1960, at Holy Rosary Catholic Church in St. Marys, Herman married Mary "Maxine" (Reier) Thobe who survives. Also surviving are two children, Doug & Judy Thobe of Russia and Diane & Jeff Taviano of Sidney; five grandchildren: Greg & Megan Young, Adam & Tara Young, Heidi & Stephen Steingass, Leann & Jesse Brandewie and Jacob & Kristen Thobe along with 12 great-grandchildren: Amber, Johnathon, Daniel & Isaac Young, Lumen and Logan Young, Toby and Natalie Steingass, Judson and Reagan Brandewie, and Emily and Colton Thobe; two siblings, Cletus Thobe of Piqua and Janice & Jim Sommers of Tipp City; sisters & brothers-in-law: Mary Thobe of Tipp City, Ruth Reier of Upper Sandusky, Betty Partington of Sidney, Barbara & Virgil Frantz of Versailles, Esther Wells of New Bremen, George & Linda Reier of Sidney, Florence & Mark Boeckman of Atlanta, GA, Shirley & Dale Meyer of St. Marys, Henry & Carol Reier of Maria Stein and Helen & Carl Magato of Anna along with numerous nieces and nephews.
He was preceded in death by a son-in-law, John Young; six siblings: Sr. Mary Jane Thobe, Francis & Georgene Thobe, John Thobe, Helen & Jim Warner, Jerry Thobe and Freda Ann Thobe as well as sisters & brothers-in-law: Amy Thobe, Nick & Julia Reier, Nancy Werling, Ruth & Tom Schwenzer, Pete Partington, and Jack Wells.
In 1994, Herman retired from Baumfolder Corp. in Sidney. He had also been engaged in farming all of his working life. Mr. Thobe was a member of Sts. Peter & Paul Catholic Church and had been an adult server. He also belonged to St. Remy Knights of Columbus, Newport Sportsman's Club and the Covington Fraternal Order of Eagles. Herman enjoyed playing cards and attending his grandchildren and great-grandchildren's school and sporting events. He was also known for baking and gifting delicious pies.
Mass of Christian Burial will be celebrated 10:30 AM, Monday, November 29, 2021, at Sts. Peter & Paul Church in Newport with Rev. Steven Shoup presiding. Interment will follow at Shelby Memory Gardens. Friends may call Sunday 2:00 to 6:00 PM and Monday 9:00 to 10:00 AM at Gehret Funeral Home in Fort Loramie. Memorials may be made to Ohio's Hospice of Miami County or charities choice. Private condolences may be expressed at www.gehretfuneralhome.com.
condolence
send private condolence