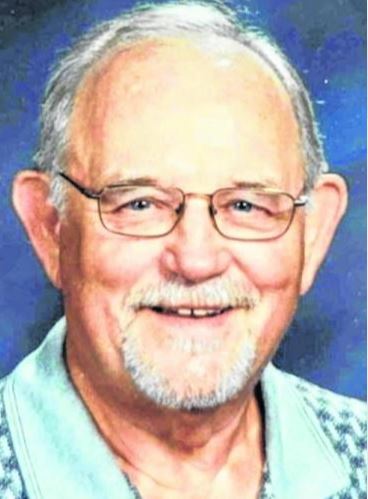 services
| Memorial Service
Saturday 10:30 AM Memorial Mass of Christian Burial at St. Michael Church in Fort Loramie
obituary
Harold J. Boerger
March 15, 1938 - February 20, 2023
Harold (Harry) Jerome Boerger,
Age 84, of Leesburg, FL, formerly of Fort Loramie, OH, passed away peacefully of natural causes at his residence on Monday morning, February 20, 2023.
Harry was born on March 15, 1938, in Fort Loramie, OH to the late Albert and Catherine (Barhorst) Boerger. Harry is survived by his loving family, wife Rita (Couchot) Boerger, whom he married on September 3, 1960, at Sts. Peter & Paul Catholic Church in Newport, OH. Also surviving are his children; Andrew (Lori) Boerger of Sidney, OH, and Eve (Dean) Paquet of Bradenton, FL; foster daughter Jerrilyn (Brotherwood) Colvin, grandchildren Adrien Boerger, Ashton (Todd) Applegate, Arron Boerger, all of Sidney, OH, Ian Paquet and Evan Paquet, both of Bradenton, FL; great grandson, Nash and step-great granddaughter, Ellie; sisters Eileen Wagner of Columbus, OH and Elizabeth Yeazell of St. Petersburg, FL; sister-in-law Marcia Boerger of Fort Loramie, OH.
Harry was preceded in death by his parents, brothers; Urban, Albert, James, Walter, sisters; Virginia Prueter, Veronica Unverferth, Patricia Pulfer, and Mildred Boerger, brothers-in-law; Robert Prueter, William Wagner, Paul Unverferth, Ronald Pulfer, Robert Yeazell, sisters-in-law; Ruth Boerger and Helen Boerger.
Harry was a graduate of Fort Loramie High School and a proud veteran of the U.S. Army National Guard, honorably discharged as a Staff Sergeant E-6. He retired from Westfield Insurance and was previously employed by Miami Mutual Insurance Company, Nationwide Mutual Insurance Company, and Ohio Department of Transportation (ODOT).
Harry enjoyed fishing, remodeling houses, playing cards, watching sports, and collecting antique cars (as well as many other things). As a devout Catholic and pro-life advocate, he was a member of the Community of St. Paul Catholic Church, Leesburg, FL, and a former, long-time member of St. Michael Catholic Church, Fort Loramie, OH. He was a former member of the Fraternal Order of Eagles, Loyal Order of Moose, and the Fort Loramie American Legion. Harry and his wife retired to Hawthorne at Leesburg, Leesburg, FL in 2003 and were active members in the Hawthorne Community.
A Memorial Mass of Christian burial will be celebrated 10:30 AM Saturday July 22, 2023 at St. Michael Church in Fort Loramie, OH. Interment of ashes to follow at St. Michael Cemetery in Fort Loramie. In lieu of flowers, Memorial Remembrances can be made in Harry's name to Hawthorne Memorial Fund, 100 Hawthorne Blvd, Leesburg, FL 34748. Private condolences may be expressed at www.gehretfuneralhome.com.
condolence
send private condolence