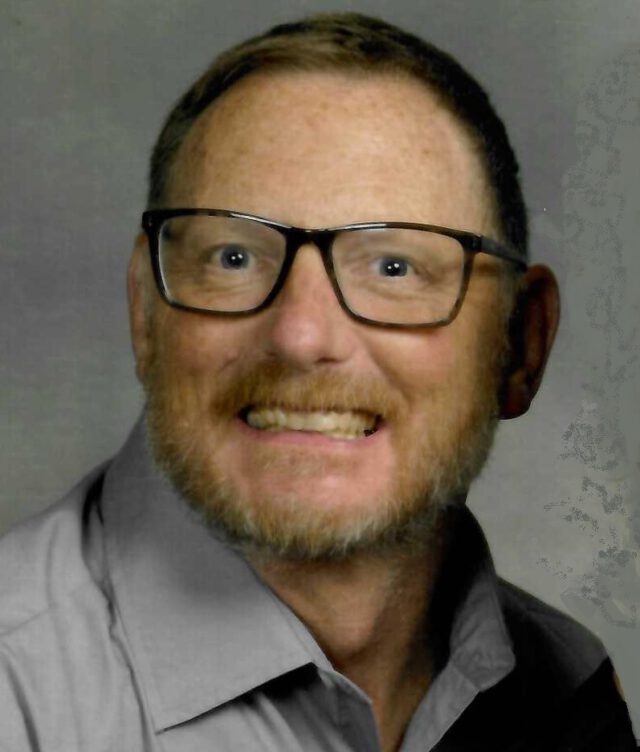 services
August 31

| Visitation
Wednesday 3:00 to 7:00 PM at Gehret Funeral Home
August 31

| Visitation
Thursday 9:00 to 9:45 AM at Gehret Funeral Home
September 1

| Memorial Service
Thursday 10:30 AM Mass of Christian Burial at St. Remy Church in Russia
obituary
Gregory J. Francis
December 14, 1962 - August 27, 2022
Gregory Joseph Francis,
Age 59, of McGreevy Road, Versailles, passed away peacefully of natural causes early Saturday morning, August 27, 2022, at the Versailles Rehab & Health Care Center in Versailles, Ohio. He was born December 14, 1962, in Greenville, Ohio, to the late Paul & Patricia (Grogean) Francis. On September 29, 1984, at Sts. Peter & Paul Catholic Church in Newport, Greg married Donna (Chaney) Francis who survives. Also surviving are three children: Andrew & Katherine Francis, Benjamin & Krystal Francis and Carrie & Eric Magoto, all of Versailles, along with eight grandchildren: Adalyn, Emma, Brynn, Isaac, Ian and Damian Francis and Lucas and Juliana Magoto; four brothers: Stephen & Mary Ann Francis of Versailles, John & Sharon Francis of Russia, Denis & Judy Francis of Versailles and Michael & Kimberly Francis of Versailles; mother-in-law, Dorothy Chaney of Fort Loramie; brothers & sisters-in-law: Roger & Ann Chaney of Fort Loramie, Karen Ballou of Sidney, David & Teresa Chaney of Fort Loramie and Philip & Bridget Chaney of Fort Loramie along with numerous nieces and nephews. He was preceded in death by three infant brothers, Dale, Kenneth and Philip Francis; father-in-law, Donald Chaney and a brother-in-law, Bill Ballou.
A 1982 graduate of Versailles High School, Mr. Francis had been engaged in farming all of his working life. He was also employed at Midmark Corp. for 24 years and built custom cabinets for his brother Denis. Greg was a member of St. Remy Catholic Church, the St. Remy Knights of Columbus Council #3890 and had also been a 4th Degree Knight of Columbus in St. Gasper Del Bufalo Assembly #825. Greg enjoyed farming and traveling. Along with Donna, Denis & Judy, the foursome were able to visit almost all of our fifty states.
Mass of Christian Burial will be celebrated 10:30 AM, Thursday, September 1, 2022, at St. Remy Catholic Church in Russia with Rev. James Reutter presiding. Interment will follow at St. Valbert Cemetery in Versailles. Family and friends may call Wednesday 3:00 to 7:00 PM and Thursday 9:00 to 9:45 AM at Gehret Funeral Home in Fort Loramie. Memorials may be made to the Versailles Life Squad or Hospice of Darke County. Private condolences may be expressed at www.gehretfuneralhome.com.
condolence
send private condolence