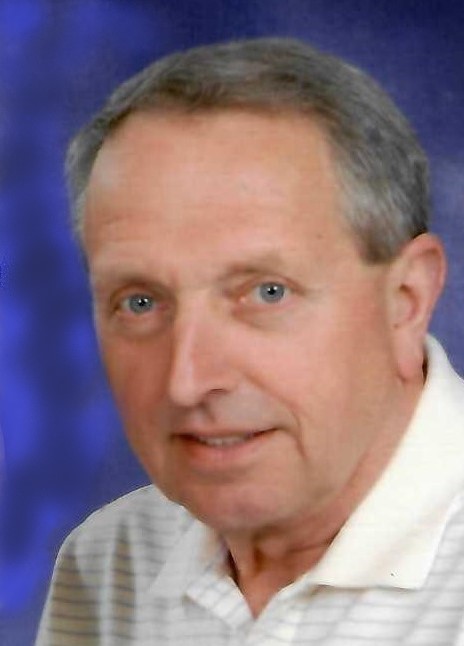 services
May 16

| Visitation
Sunday 3:00 to 7:00 PM at Gehret Funeral Home
May 16

| Visitation
Monday 9:00 to 10:00 AM at Gehret Funeral Home
May 17

| Memorial Service
Monday 10:30 AM Mass of Christian Burial at St. Michael Church in Fort Loramie
obituary
Eugene F. Barhorst
August 28, 1955 - May 9, 2021
Eugene Francis Barhorst,
Age 65, formerly of Minster, passed away of natural causes at his Lewisburg, Kentucky residence Sunday evening, May 9, 2021. He had been seriously ill for eight months. He was born August 28, 1955, in Greenville, Ohio, to the late Richard & Cecilia (Monnin) Barhorst. On July 23, 1976, at St. Michael Catholic Church in Fort Loramie, Gene married Linda (Gaier) Barhorst who survives. Also surviving are two children, Shawn & Sarah Barhorst of Seymour, TN and Jessica & Jeremy Smith of Oakwood; six grandchildren: Haley Lowe, Keelan, Shawn Patrick and Finnegan Barhorst, Ashtyn and Jackson Smith along with two great-granddaughters, Amelia Perry and Reagan Mort; six siblings: Larry & Doris Barhorst of Russia, Bob & Deb Barhorst of Minster, Diane & Tim McKee of Albuquerque, NM, Jim & Norma Barhorst of Minster, Tom & Lori Barhorst of Russia and Elaine & Jim Barlage of Russia as well as brothers & sisters-in-law, Don & Julie Gaier of Lewisburg, KY and numerous nieces and nephews. He was preceded in death by an infant brother, Johnny Barhorst; in-laws, Tom & Norma Gaier and a sister-in-law, Tina Gaier.
Gene was a 1974 graduate of Russia High School. He retired in 2018 from the Minster Machine Company where he worked as a security guard for several years. He also retired from Crown Equipment in 2010, where he had been employed for 30 years. He was a member the Fort Loramie Sons of the American Legion and a recent member of St. Augustine Catholic Church in Minster. Gene was an avid Green Bay Packers fan. He also enjoyed fishing and socializing at the American Legion.
Mass of Christian Burial will be celebrated 10:30 AM, Monday, May 17, 2021, at St. Michael Church in Fort Loramie with Rev. Steven Shoup presiding. Interment will follow at St. Michael Cemetery. Friends may call Sunday 3:00 to 7:00 PM and Monday 9:00 to 10:00 AM at Gehret Funeral Home in Fort Loramie. Use of face masks are encouraged at all funeral rites. Memorials may be made to St. Jude Children's Research Hospital or charities of choice. Private condolences may be expressed at www.gehretfuneralhome.com.
condolence
send private condolence