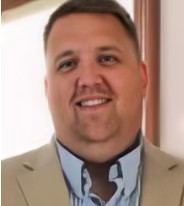 services
June 7

| Visitation
Tuesday 3:00 to 7:00 PM at Gehret Funeral Home
June 7

| Visitation
Wednesday 9:00 to 10:00 AM at Sacred Heart Church in McCartyville
June 8

| Memorial Service
Wednesday 10:30 AM Memorial Mass of Christian Burial at Sacred Heart Church in McCartyville
obituary
Eric W. Klein
December 5, 1976 - June 1, 2022
Eric Walter Klein,
Age 45, of Timber Trail, Anna, passed away Wednesday afternoon, June 1, 2022, from a multiple vehicle accident on the Indiana Toll Road in South Bend, Indiana. He was born December 5, 1976, in Findlay, Ohio, to Thomas & Mary (Ernst) Klein of Carey. On June 14, 2003, at Our Lady of Consolation Basilica in Carey, Eric married Sarah (Long) Klein who survives. Also surviving are two children, Meredith (17) and Michael (12) Klein, both at home; two siblings, Christopher & Melanie Klein of Hinckley and Nicholas & Amber Klein of Carey; father & mother-in-law, Nicholas & Rebecca Long of Carey; sisters & brothers-in-law, Alicia & Brice Baird of Blaine, MN and Kenneth Long & Tanya Nies of Lake Crystal, MN; seven nieces and nephews: Connor, Rian, Sophia and Rozalyn Klein, Isaac Baird, Morgan and Ava Benoit as well as numerous uncles, aunts, cousins and friends.
Eric was a 1995 graduate of Vanlue High School and a 1999 graduate of Ohio Northern University where he obtained a BS degree in mechanical engineering. He had been the Project Engineering Director for the Thetford and Norcold Corporation of Sidney and Ann Arbor, MI, where he was employed for 23 years. Eric was a member of Sacred Heart of Jesus Catholic Church in McCartyville where he had been a Eucharistic Minister. In his leisure, Eric enjoyed golf, fishing and attending sporting events. He had been a volunteer Anna Rec League baseball coach for several years.
A memorial Mass of Christian Burial will be celebrated 10:30 AM, Wednesday, June 8, 2022, at Sacred Heart of Jesus Catholic Church with Rev. Stephen Mondiek presiding. A private interment service will take place at a later date. Friends may call Tuesday 3:00 to 7:00 PM at Gehret Funeral Home in Fort Loramie and Wednesday 9:00 to 10:00 AM in the church gathering room. Private condolences may be expressed at www.gehretfuneralhome.com
Memorials may be made to Anna Local School / memo: Eric Klein Memorial (P.O. Box 169 Anna, OH 45302) benefiting the Middle School and High School Media Center or charities of choice.
condolence
send private condolence