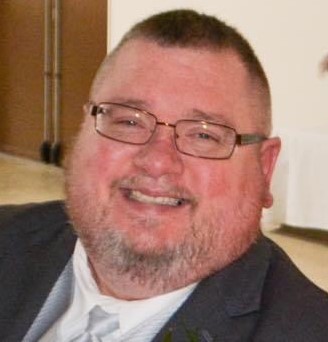 services
August 19

| Visitation
Thursday 3:00 to 7:00 PM at Gehret Funeral Home
August 19

| Visitation
Friday 9:00 to 10:00 AM at Gehret Funeral Home
August 20

| Memorial Service
Friday 10:30 AM Mass of Christian Burial at St. Michael Church in Fort Loramie
obituary
Eric N. Barhorst
August 20, 1962 - August 16, 2021
Eric "Rick" Nelson Barhorst,
Age 58, of West Lake Street, Lakeview, passed away of natural causes early Monday morning, August 16, 2021, at the Lima Memorial Hospital in Lima, Ohio. He was born August 20, 1962, in St. Marys, Ohio, to the late John & Ruth (Bergman) Barhorst. On August 22, 1987, at St. John The Baptist Catholic Church in Maria Stein, Eric married Corrine (Heitkamp) Barhorst who survives. Also surviving are five children: Alexander Barhorst & fiancé, Heidi Petty of De Graff, Justin Barhorst of Lakeview, Jessica & Kevin Myers of Lakeview, Adam Barhorst & fiancé, Taylan Jennett of Belle Center and Adrianah Barhorst of Lakeview; two grandsons, Carnott Myers and Klayton Barhorst and two step granddaughters, Ginger Steineman and Abi Gama; three brothers: Bill & Cindy Barhorst of Fort Loramie, Joe & Linda Barhorst of Minster and Ron & Suttan Barhorst of Fort Loramie; nine brothers & sisters-in-law and their spouses as well as numerous nieces and nephews, uncles aunts and cousins. He was preceded in death by one brother, David Barhorst.
Mr. Barhorst was a 1981 graduate of Fort Loramie High School. He later went on to complete Ohio Basic Police Academy Training in 1983. Eric retired in 2015 from freelance investigator work. He had previously been Chief of Police in Lakeview and had also served in other village departments such as Anna and Minster. Additionally, over the years, Eric did security work at local factories, was employed at John's Muffler and Tire Store in Sidney and drove a ready-mix truck for Spring Creek Corp. in New Bremen. He was a member of St. Mary of the Woods Catholic Church in Russells Point and was set to begin his third term on the Village of Lakeview city council. Eric was an avid NASCAR fan. He also enjoyed spending time with his grandchildren.
Mass of Christian Burial will be celebrated 10:30 AM, Friday, August 20, 2021, at St. Michael Catholic Church in Fort Loramie with Rev. Steven Shoup presiding. Interment will follow at St. Michael Cemetery. Friends may call Thursday 3:00 to 7:00 PM and Friday 9:00 to 10:00 AM at Gehret Funeral Home in Fort Loramie. Memorials may be made to the local Kidney Foundation or charities of choice. Private condolences may be expressed at www.gehretfuneralhome.com.
condolence
send private condolence