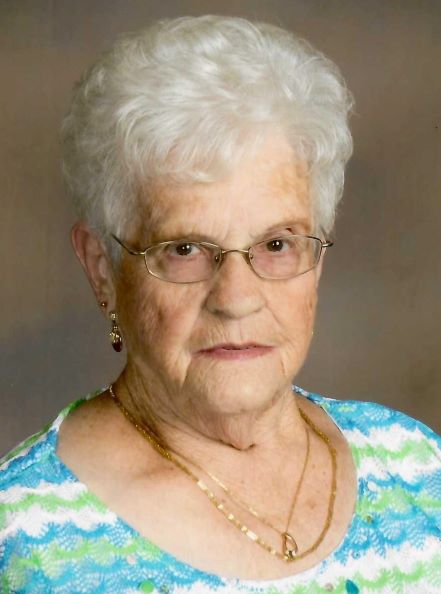 services
October 26

| Visitation
Tuesday 9:00 to 10:30 AM at Gehret Funeral Home
| Memorial Service
Tuesday 11:00 AM Funeral Service at Gehret Funeral Home in Fort Loramie
obituary
Elizabeth L. Luedeke
June 21, 1931 - October 22, 2021
Elizabeth Louise (Pleiman) Luedeke,
Age 90, formerly of Ben Street, Fort Loramie, passed away of natural causes early Friday morning, October 22, 2021, at Ohio Living Dorothy Love in Sidney, Ohio. She was born June 21, 1931, in Minster, (Shelby County) Ohio, to the late Frank & Genevieve (Couchot) Pleiman. On October 5, 1950, at St. Michael Church in Fort Loramie, Elizabeth married Clifford Luedeke who preceded her in death on August 21, 1993. Surviving are two children, Joyce & Richard Kerman of Elida and Robert & Debra Luedeke of Springfield along with eight grandchildren and nine great-grandchildren; four sisters: Jeanette E. Barhorst of New Bremen, Marlene Rethman of Sidney, Phyllis Hilgefort of Fort Loramie and Karen & Ralph Gaier of Celina as well as numerous nieces and nephews. She was preceded in death by one son, Daniel "Danny" Luedeke, a brother, Carl & Julia Pleiman and several brothers & sisters-in-law: Alphonso Barhorst, Elmer Rethman, Louis Hilgefort, Virgene Kanoor, Betty Belton and Benjamin Luedeke.
In 1993, Mrs. Luedeke retired from Goodyear of St. Marys. She was a member of St. Michael Catholic Church, St. Ann's Ladies Sodality, Minster Eagles Auxiliary and the Fort Loramie American Legion Auxiliary where she had been an active volunteer. Betty/Liz enjoyed playing cards with her sisters, crocheting and crafting. Years ago, she and Cliff would often go camping and fishing together.
Funeral Services will be 11:00 AM, Tuesday, October 26, 2021, at Gehret Funeral Home in Fort Loramie with Rev. Steven Shoup presiding. Interment at Resthaven Memory Gardens in St. Marys will take place at 2:30 PM. Friends may call Tuesday 9:00 to 10:30 AM at Gehret Funeral Home in Fort Loramie. Memorials may be made to the Fort Loramie Rescue Squad or charities of choice. Private condolences may be expressed at www.gehretfuneralhome.com.
condolence
send private condolence