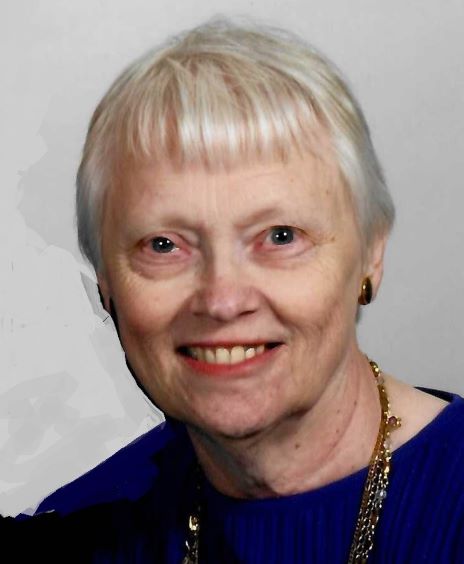 services
October 19

| Visitation
Wednesday 2:00 to 7:00 PM at Gehret Funeral Home
October 19

| Visitation
Thursday 9:00 to 10:00 AM at Gehret Funeral Home
October 20

| Memorial Service
Thursday 10:30 AM Mass of Christian Burial at Sts. Peter & Paul Church in Newport
obituary
Doris A. Kramer
August 17, 1944 - October 14, 2022
Doris Ann (Poeppelman) Kramer,
Age 78, of St. Rt. 66, Fort Loramie, passed away peacefully of natural causes Friday evening, October 14, 2022, at the Hospice of Central Ohio OSU-IPU, in Columbus, Ohio. She was born August 17, 1944, in Fort Loramie, Ohio, to the late Herman & Pauline (Albers) Poeppelman. On January 25, 1964, at St. Michael Catholic Church in Fort Loramie, Doris married LeRoy Kramer who survives. Also surviving are five of six children: Joseph Kramer of Union City, Michael & Sharon Kramer of Versailles, Madonna (dec.) & Patrick Fischer of St. Marys, Joan & Bart Brunswick of Anna, David & Mary Kramer of Troy and Mark Kramer of St. Patrick; 14 of 15 grandchildren: Jenna, Julie, Stephanie and Brian Kramer, Andrew & Amy Kramer, Emily & John Barga, Clayton Fischer, Trevor Brunswick (dec.), Katelyn & Elliot Callow, Kirsten and Alicia Brunswick, Allison, Derrick, Dominick and Braden Kramer along with three great-grandchildren; six siblings: Marilyn & Cyril Hoelscher of Fort Loramie, Lavern & Mary Jo Poeppelman of Fort Loramie, Janet & Norman Barhorst of Fort Loramie, Mildred Eilerman of Fort Loramie, Bernard & Judy Poeppelman of Newport and Paul & Dott Poeppelman of Russia; sisters & brothers-in-law: Betty Poeppelman of Osgood, Ted Barhorst of Fort Loramie, Esther Marchal of Minster, Verene Kramer of Osgood, Virginia Poeppelman of Yorkshire and Richard & Doris Kramer of Fort Loramie as well as numerous nieces and nephews. She was preceded in death by three siblings, Robert "Bob" Poeppelman, Thelma Poeppelman and Anita Barhorst as well as brothers & sisters-in-law: Richard Eilerman, Urban & Mary E. Kramer, Alfred & Mary A. Kramer, Alvira "Vera" & Paul Marchal, Irma & Clete Grilliot, John Fleck, Norman Marchal, Victor Kramer and Ernest Poeppelman.
Doris was 1962 graduate of Fort Loramie High School. She had been a member of Sts. Peter & Paul Catholic Church where she taught CCD (Confraternity of Christian Doctrine) 13 years and made thousands of mission rosaries. She also belonged to the Rosary Alter Society. Mrs. Kramer was a dedicated homemaker. She enjoyed the company of her family and grandchildren. Doris also enjoyed playing cards, sewing, oil painting, singing and playing the organ.
Mass of Christian Burial will be celebrated 10:30 AM, Thursday, October 20, 2022, at Sts. Peter & Paul Church in Newport with Rev. Aaron Hess presiding. Interment will follow at the church cemetery. Family and friends may call Wednesday 2:00 to 7:00 PM and Thursday 9:00 to 10:00 AM at Gehret Funeral Home in Fort Loramie. Memorials may be made to charities of choice. Private condolences may be expressed at www.gehretfuneralhome.com.
condolence
send private condolence