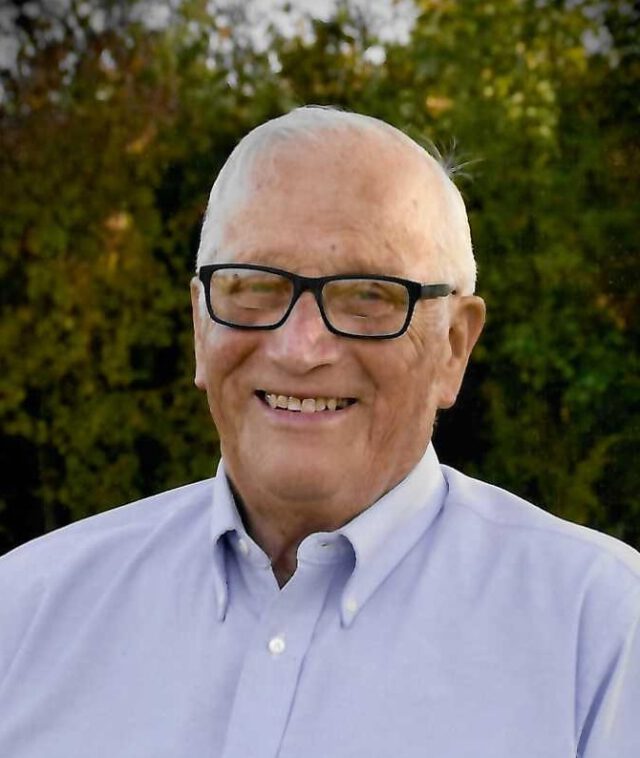 services
August 20

| Visitation
Sunday 3:00 to 7:00 PM at Gehret Funeral Home
August 20

| Visitation
Monday 9:00 to 10:00 AM at Gehret Funeral Home
August 21

| Memorial Service
Monday 10:30 AM Mass of Christian Burial at St. Michael Church in Fort Loramie
obituary
Donald O. Braun
September 3, 1938 - August 17, 2023
Donald Othmer Braun,
Age 84, of Granville Ave., Minster, passed away of natural causes early Thursday morning, August 17, 2023, at the Versailles Rehab & Health Care Center, in Versailles, Ohio. He was born September 3, 1938, in Coldwater, Ohio, to the late Leo & Barbara (Rammel) Braun. On August 16, 1958, at Holy Rosary Catholic Church in St. Marys, Don married Virginia (Balster) Braun who preceded him in death on March 18, 2017. Surviving are five children, Theresa Scherer of Sidney, Juli Barlage of Fort Loramie, Jane & Bob Fullenkamp of Botkins, Jeff & Cheryl Braun of Minster and Dan Braun of Fort Loramie; eight grandchildren and 13 great-grandchildren; one sister, Rita Tosti of Newport Beach, CA, and a sister-in-law, Alberta Braun of Coldwater as well as numerous nieces and nephews. He was preceded in death by an infant daughter, Rose Ann Braun; two son-in-law's, Larry Scherer and Mark Barlage; six brothers: Fred & Romilda, Marvin & Helen, Stanley & Eileen, Paul, Bob & Linda and Louis & Rosella Braun as well as a brother-in-law, Carlos Tosti.
Mr. Braun retired in January of 2000, from the former Braun's Hardware & Auto Parts store in Fort Loramie where he had been owner and operator for 36 years. He was a member of St. Michael Catholic Church, the Fort Loramie Sons of the American Legion, Fort Loramie Athletic Booster Club, Fort Loramie Kiwanis Club (charter member & past president), Fort Loramie GYM Committee (charter member) and served on the first Fort Loramie High School building committee. He also belonged to the Minster Fraternal Order of Eagles, the Celina Moose Lodge and New Bremen Senior Citizens. Don enjoyed fishing, hunting, woodworking, playing cards and "taking in" the lake view from his back porch.
Mass of Christian Burial will be celebrated 10:30 AM, Monday, August 21, 2023, at St. Michael Church in Fort Loramie with Rev. Stephen Mondiek presiding. Interment will follow at St. Michael Cemetery. Friends may call Sunday 3:00 to 7:00 PM and Monday 9:00 to 10:00 AM at Gehret Funeral Home in Fort Loramie. Memorials may be made to the Fort Loramie GYM Committee or New Bremen Senior Citizens. Private condolences may be expressed at www.gehretfuneralhome.com.
condolence
send private condolence