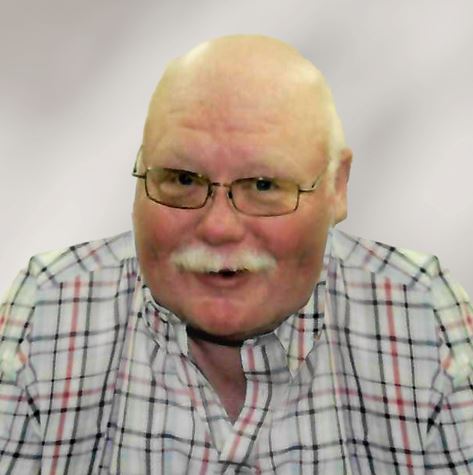 services
February 9

| Visitation
Thursday 3:00 to 7:00 PM at Gehret Funeral Home
February 9

| Visitation
Friday 9:00 to 10:00 AM at Gehret Funeral Home
February 10

| Memorial Service
Friday 10:30 AM Mass of Christian Burial at St. Michael Church in Fort Loramie
obituary
Daniel K. Geise
October 18, 1957 - February 5, 2023
Daniel Kenneth Geise,
Age 65, of St. Rt. 705 in Fort Loramie, Ohio, took his final breath and flew to Jesus on Sunday morning, February 5, 2023. As the clock in his home played a song to mark the hour, he was surrounded by his family's love and laughter.
Dan was born on October 18, 1957, in Sidney, Ohio, to the late Frederick & Norma (Meyer) Geise. On April 30, 2005, at Maplewood United Methodist Church, Kris (Archer) Geise officially joined his life and together they have enjoyed life together for the past 18 years. Together, Dan and Kris were blessed with 5 children between them, as there was no "step" to any of them: Josh Geise and Tyler Geise of Fort Loramie, Jenny & Cory Evans of Anna, Jim & Andrea Kirtley of Lewistown and Jackie & Dennis Davis of Sidney; nine grandchildren that lit up Dan's world: Wesley Geise, Kyle and Miranda Evans, Lucas and Josephine Kirtley, Olivia and Zachary Welly and Dominic and Dalton Davis; three siblings: Deb Tatum & Roger Conant of Sharps Chapel, TN, Elaine & Greg Blankenship of Maplewood and Beth & Paul Burks of Sidney; brothers & sisters-in-law, Sam Copeland of Lewistown and Tom & Shelia Archer of Sidney; uncles & aunts, Don and Nancy Meyer of Sidney, Tony Geise and Ruth Pleiman of Minster as well as numerous extended family and close friends that will all be grieving his loss. He was preceded in death by both parents and brothers & sisters-in-law, John Tatum, Jan Copeland and Carol Archer as well as several aunts & uncles.
Dan was a 1977 Fort Loramie High School graduate (although he went to Fairlawn 1 year, which was where he met Kris). He farmed 15 years for Charlie Cole, and also worked for 20 years at Norcold in Sidney. Dan was a baptized and a lifetime member of St. Michael Catholic Church in Fort Loramie and an affiliate member of Houston Congregational Christian Church. He was a proud Fort Loramie Volunteer Firefighter for almost 20 years, a member of the Walkup Country Club, and a founding member of Poor Boy's Tractor Pull, but being a director of the Shelby County Agricultural Society (Fair Board) for over 20 years was his biggest joy.
In addition to his love for farming, Dan and Richie Eilerman started a butcher shop 22 years ago and Dan's sons will continue that family tradition. He and Kris enjoyed spending time in Holmes County and Norris Lake, Tennessee. He was also entertained watching his grandchildren play ball and giving them golf cart rides. He enjoyed breakfast with friends every morning at Morrie's Landing and could probably tell you every line of his favorite show, Gunsmoke. Dan had a laughter that was contagious, a quick wit and was full of colorful sayings. Everyone in Fort Loramie knew him as "Hooch" while the story behind that name remains a curious mystery.
Mass of Christian Burial will be celebrated 10:30 AM, Friday, February 10, 2023, at St. Michael Church in Fort Loramie with Rev. Aaron Hess and Deacon Paul Timmerman presiding. Interment will follow at St. Michael Cemetery. Family and friends may call Thursday 3:00 to 7:00 PM and Friday 9:00 to 10:00 AM at Gehret Funeral Home in Fort Loramie. Memorials may be made to the Fort Loramie Fire Department or Shelby County Agricultural Society. Private condolences may be expressed at www.gehretfuneralhome.com.
condolence
send private condolence