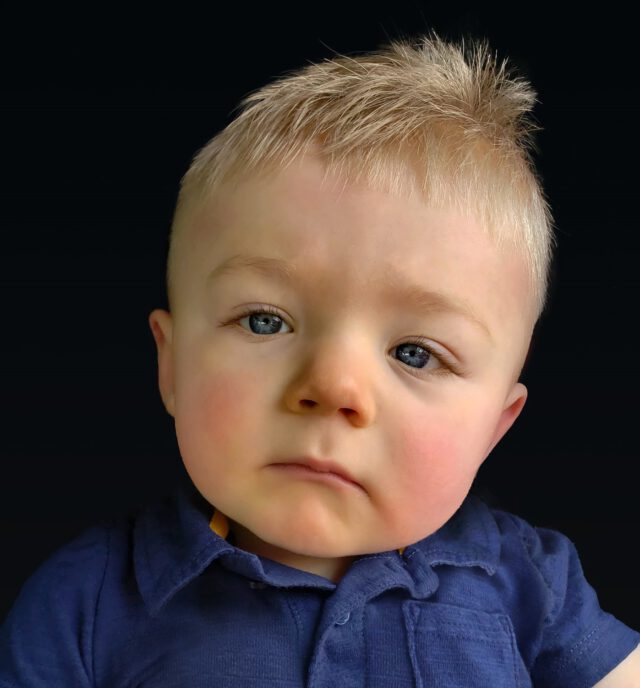 services
February 15

| Visitation
Tuesday 4:00 to 7:00 PM at Gehret Funeral Home in Fort Loramie
February 15

| Visitation
Wednesday 9:00 to 10:00 AM at at Sacred Heart of Jesus Church in McCartyville
February 16

| Memorial Service
Wednesday 10:30 AM Mass of Christian Burial at Sacred Heart of Jesus Church in McCartyville
obituary
Colton T. Barhorst
June 16, 2020 - February 10, 2022
Colton Thomas Barhorst,
Age 19 months, of Mason Road, Sidney, passed away unexpectedly Thursday evening, February 10, 2022, at the Wilson Health Hospital ER in Sidney, Ohio. He was born June 16, 2020, in Sidney, Ohio to David & Ashley (Stoner) Barhorst who survive. Also surviving are four siblings: Keagan Hoelscher of Celina, Kaden Powell, Eva Barhorst and Bryson Barhorst, all at home; grandparents, Donna (& Kenneth) Castle of St. Paris and Kellie Hoelscher of Celina; great grandparents, Thomas & Bernice Barhorst of Anna; aunts & uncles: Leah Fullenkamp of Fort Loramie, Amber & Nick Broerman of Yorkshire, Adam Searcy of Sidney, Logan Searcy of Sidney and Shawn Hoelscher & fiancé, Holly Bickar of Celina along with several cousins. He was preceded in death by an uncle, John Fullenkamp; grandfather, Michael Barhorst; great-grandparents, Marie Eichenauer, Elwin Duerr Sr. and Robert & Erma Fiebiger.
Colton and his family were members of Sacred Heart Catholic Church. One of Colton's favorite pastimes was laughing along with Harry the Bunny "who loves to be funny". He was also a surprisingly young Reds fan.
Mass of Christian Burial will be celebrated 10:30 AM, Wednesday, February 16, 2022,
at Sacred Heart of Jesus Church in McCartyville with Rev. Stephen Mondiek presiding. Interment will follow at the church cemetery. Family and friends may call Tuesday 4:00 to 7:00 PM at Gehret Funeral Home in Fort Loramie and Wednesday 9:00 to 10:00 AM in the church gathering room. Memorials may be made to charities of choice. Private condolences may be expressed at www.gehretfuneralhome.com.
condolence
send private condolence