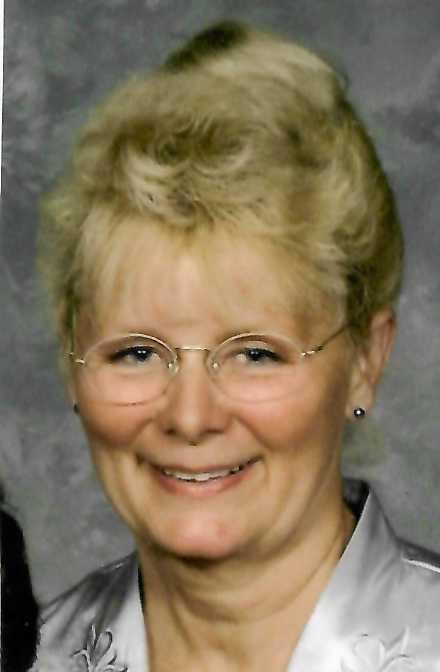 services
October 28

| Visitation
Thursday 3:00 to 7:00 PM at Gehret Funeral Home
October 28

| Visitation
Friday 9:00 to 10:00 AM at Gehret Funeral Home
October 29

| Memorial Service
Friday 10:30 AM Funeral Service at Gehret Funeral Home in Fort Loramie
obituary
Carol P. Wolaver
December 17, 1948 - October 24, 2021
Carol Paulette (Leslie) Wolaver,
Age 72, of St. Rt. 66, Houston, passed away peacefully of natural causes Sunday evening, October 24, 2021, at Ohio Living Dorothy Love in Sidney, Ohio. She was born December 17, 1948, in Wellston, Ohio, to the late Paul & Dorothy (Corn) Leslie. On February 17, 1989, in Oran, Carol married Kenneth "Rooster" Wolaver Jr. who survives. Also surviving are six children: Jeff Richards of Piqua, Doug Richards of Sidney, Steve & Susan Richards of Covington, Crystal Wolaver of Manchester, Carla Wolaver of Minster and Carolyn Hoff of Brookville; ten grandchildren and thirteen great-grandchildren; sisters & brothers-in-law: Judy Warren of Greenville, Lowell & Sue Wolaver of Fort Loramie and Arlene Hartings of Fort Loramie; nieces and nephews: Robin & Gary Hoyle of Greenville and Rob Warren of Greenville as well as numerous extended family. She was preceded in death by one son, Russell Richards and two brothers-in-law, Bob Warren and Vernon Hartings.
In 1989, Mrs. Wolaver retired from Kroger's in Sidney where she was a produce manager, employed their nearly 25 years. She had also been a dedicated homemaker. She was a member of Hardin United Methodist Church and a Wilson Health Hospice Volunteer for over 15 years. Carol loved her family, especially interacting with her grandchildren. She also enjoyed flower gardening, traveling and discovering antiques from garage sales and flea markets.
Funeral Services will be 10:30 AM, Friday, October 29, 2021, at Gehret Funeral Home in Fort Loramie with pastors Jack Chalk and Steve Hunsucker presiding. Interment will follow at Houston Cemetery. Friends may call Thursday 3:00 to 7:00 PM and Friday 9:00 to10:00 AM at Gehret Funeral Home in Fort Loramie. Memorials may be made to Wilson Health Hospice or charities of choice. Private condolences may be expressed at www.gehretfuneralhome.com.
condolence
send private condolence