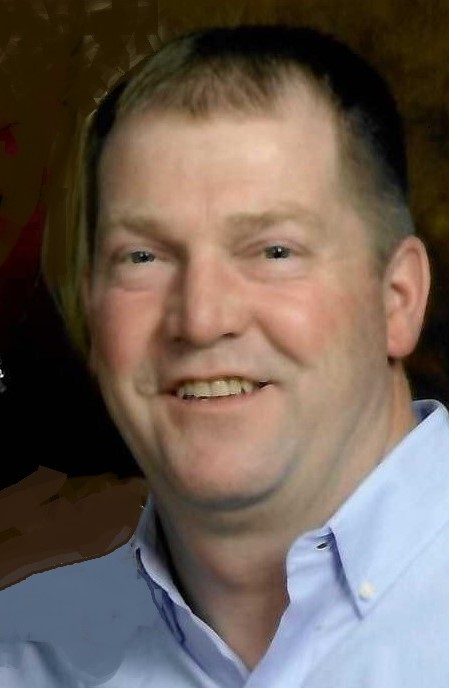 services
February 6

| Visitation
Sunday 2:00 to 8:00 PM at Gehret Funeral Home
February 6

| Visitation
Monday 9:00 to 10:00 AM at Gehret Funeral Home
February 7

| Memorial Service
Monday 10:30 AM Mass of Christian Burial at St. Michael Church in Fort Loramie
obituary
Bryan R. Ruhenkamp
May 28, 1970 - January 31, 2022
Bryan Robert Ruhenkamp,
Age 51, of Holthaus Road, Fort Loramie, passed away of natural causes Monday evening, January 31, 2022, at the Wilson Health Hospital ER in Sidney, Ohio. He was born May 28, 1970, in Sidney, Ohio, to Robert & Barbara (Rose) Ruhenkamp of Fort Loramie. On March 21, 1998, at St. Michael Catholic Church in Fort Loramie, Bryan married Kimberly Jo (Poeppelman) Ruhenkamp who survives. Also surviving are three children, Iris, Sable and Bode Ruhenkamp, all at home; two of three brothers, Jay & Kim Ruhenkamp, Randy & Valerie Ruhenkamp and Darren Ruhenkamp (dec.), all of Fort Loramie; sisters & brothers-in-law: Stephanie & Doug Giere of Versailles, Karen & Doug Koverman of Russia, Connie Poeppelman of Sidney, Gary & Jill Poeppelman of Fort Loramie, Kaye & Scott McCarthy of Beavercreek, Kelly & Jeff Gephart of Fort Loramie, Kathy & Todd Phlipot of Versailles and Tony & Erin Poeppelman of Fort Loramie along with numerous nieces and nephews including three God-children, Kori, Kip and Bennett as well as father & mother-in-law, Lavern & Mary Jo Poeppelman of Fort Loramie. He was preceded in death by grandparents, Oscar & Ruth Rose, Henry, Mildred and Rosellan Ruhenkamp.
Mr. Ruhenkamp was a 1988 graduate of Fort Loramie High School and the Upper Valley JVS in Piqua where he studied machine trades. He was co-owner of Ruhenkamp Farms and had been engaged in swine and grain farming all of his working life. Until 2009, he had also been employed at Honda in Anna for 20 years. He was a member of St. Michael Catholic Church and the Shelby County Pork Producers. Bryan loved anything to do with farming. He especially enjoyed following his children's 4H and OH Pig competition activities. He also enjoyed boating and visiting with his family and friends.
Mass of Christian Burial will be celebrated 10:30 AM, Monday, February 7, 2022, at St. Michael Church in Fort Loramie with Steven Shoup presiding. Interment will follow at St. Michael Cemetery. Friends may call Sunday 2:00 to 8:00 PM and Monday 9:00 to 10:00 AM at Gehret Funeral Home in Fort Loramie. Memorials may be made to the Fort Loramie Rescue Squad, Fort Loramie Fire Department or Do Good Restaurant Ministries. Private condolences may be expressed at www.gehretfuneralhome.com.
condolence
send private condolence