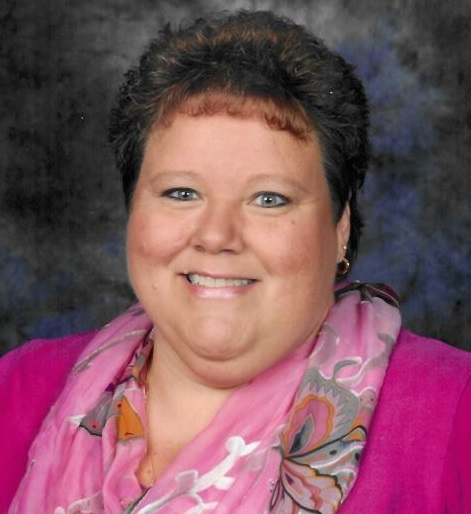 services
June 12

| Visitation
Monday 3:00 to 7:00 PM at Gehret Funeral Home
June 12

| Visitation
Tuesday 9:00 to 10:00 AM at Gehret Funeral Home
June 13

| Memorial Service
Tuesday 10:30 AM Mass of Christian Burial at Sts. Peter & Paul Church in Newport
obituary
Brenda M. Barlage
August 23, 1967 - June 8, 2023
Brenda Marie Barlage,
Age 55, formerly of Versailles, passed away of natural causes, Thursday morning, June 8, 2023, at Ohio Hospice of Dayton in Dayton, Ohio, following a brief battle with cancer. She was born August 23, 1967, in Coldwater, Ohio, to the late Alvin & Rita (Albers) Barlage. Surviving are five siblings: Anthony (Tony) & Kris Barlage of Versailles, Theodore (Ted) & Linda Barlage of Yorkshire, Brian & Traci Barlage of Fort Loramie, Tresa & Joseph Zianno of Hamilton and Steven (Steve) & Tricia Barlage of Chickasaw; step siblings: Maria & Wesley Barnhill of Huber Heights, Hal Mowry of Lima, Amy & Chip Noykos of Minster, Bonnie & Mike Raypholtz of Baltimore and Melissa & Eric Pfenning of Lakeview as well as numerous nieces and nephews. She was preceded in death by her step mother, Mary Margaret Lusk Barlage.
Brenda was a 1986 graduate of Versailles High School and a 1991 graduate of Wright State University with a bachelor's degree in nursing. She accomplished nearly 30 years as a nurse, with most of those at the Children's Medical Center in Dayton. The final years of her career were at the Rehabilitation Institute of Ohio in Dayton. Her nursing career allowed her to take care of others (especially the young and the old), teach and mentor new nurses, and build lifelong friendships. She had been a member of Immaculate Conception Catholic Church in Dayton. Throughout her life, Brenda spent countless hours crafting. Brenda would regularly be found cross-stitching, quilting baby blankets, and crocheting pot scrubbers, wash clothes, tea towels or wedding gifts for loved ones. Brenda's skills also included beading and jewelry making, creating many beautiful homemade treasures. Brenda will be missed by many friends, especially Connie Fannin, a fellow nurse who spent countless hours taking care of Brenda throughout her cancer diagnosis, and Heather and Andy Nodzak, longtime friends and neighbors who have assisted with keeping her yard beautiful and taking care of Brody, her canine companion.
Mass of Christian Burial will be celebrated 10:30 AM, Tuesday, June 13, 2023, at Sts. Peter & Paul Church in Newport with Rev. Aaron Hess presiding. Interment will follow at the church Cemetery. Family & friends may call Monday 3:00 to 7:00 PM and Tuesday 9:00 to 10:00 AM at Gehret Funeral Home in Fort Loramie. Memorials may be made to Ohio Hospice of Dayton or charities of choice. Private condolences may be expressed at www.gehretfuneralhome.com.
condolence
send private condolence