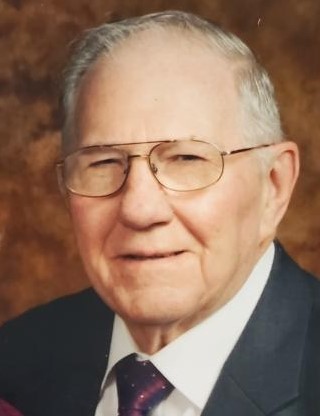 services
November 9

| Visitation
Tuesday 3:00 to 7:00 PM at Gehret Funeral Home
November 9

| Visitation
Wednesday 9:00 to 10:00 AM at Gehret Funeral Home
November 10

| Memorial Service
Wednesday 10:30 AM Mass of Christian Burial at St. Michael Church in Fort Loramie
obituary
Anthony L. Fullenkamp
November 6, 1944 - November 4, 2021
Anthony "Tony" Leo Fullenkamp,
Age 76, of Basinburg Road, Fort Loramie, passed away of natural causes Thursday evening, November 4, 2021, at Wilson Health Hospital in Sidney, Ohio. He was born November 6, 1944, in Celina, Ohio, to the late Herman & Mary (Hess) Fullenkamp. On February 2, 1974, at St. John the Baptist Catholic Church in Maria Stein, Tony married Rosemary "Rosie" (Knapke) Fullenkamp who survives. Also surviving are five of six children: Lisa & Chris Meister of Worthington, Karen & Geoff McCarthy of Redondo Beach, CA, Janet & Ryan Behrens of Hilliard, John (dec.) & Leah Fullenkamp of Fort Loramie, Alan & Rachel Fullenkamp of Fort Loramie and Maria & Josh Schmitz of Maria Stein along with fourteen grandchildren: Lucas and Nora Meister, Maybelle McCarthy, Jackson and Devon Behrens, Eliza, Henry, Molly and Greta Fullenkamp, James and Austin Fullenkamp and Grace, Lilly and Hope Schmitz; three siblings, Robert & Dottie Fullenkamp of Ft. Recovery, MaryAnn & Ed Dirksen of New Weston and Dorothy Borger of St. Henry as well as brothers & sisters-in-law: Paul Gehret of North Star, Larry Meyer of Celina, Mary Knapke of Maria Stein, Rita & Bob Niekamp of New Bremen, Tom Knapke of New Weston, Ivo & Pam Knapke of Maria Stein, Ann & David Long of Findlay and Emily & Charles Flanagan of Maria Stein along with numerous nieces and nephews.
He was preceded in death by three siblings, Mildred Huelskamp, Bernice Gehret and Jeannette Meyer as well as brothers & sisters-in-law: Jim Borger, Louis Knapke, Eugene Huelskamp, Gerald Knapke and Michael Koesters.
Mr. Fullenkamp was a 1962 graduate of Fort Recovery High School. He went on to obtain his degrees in Mechanical Engineering from the University of Dayton. He also spent two years in Africa with the Peace Corps, which he often reminisced about with stories about his pet monkey. Tony served as a medic in the US Army Reserves and spent his career at PMI in Troy and Emerson Climate Control in Sidney, from which he retired in 2009. He had also been a lifelong farmer. Tony was a member of St. Michael Catholic Church and St. Michael Knights of St. John Commandery #300. To those that knew him, Tony had a good sense of humor and always had time to visit. He was an avid blood donor (126 pints) and enjoyed spending time with his family, especially his grandchildren.
Mass of Christian Burial will be celebrated 10:30 AM, Wednesday, November 10, 2021, at St. Michael Catholic Church in Fort Loramie with Rev. Steven Shoup presiding. Interment will follow at St. Michael Cemetery. Friends may call Tuesday 3:00 to 7:00 PM and Wednesday 9:00 to 10:00 AM at Gehret Funeral Home in Fort Loramie. Memorials may be made to the Fort Loramie Rescue Squad or charities of choice. Private condolences may be expressed at www.gehretfuneralhome.com.
condolence
send private condolence