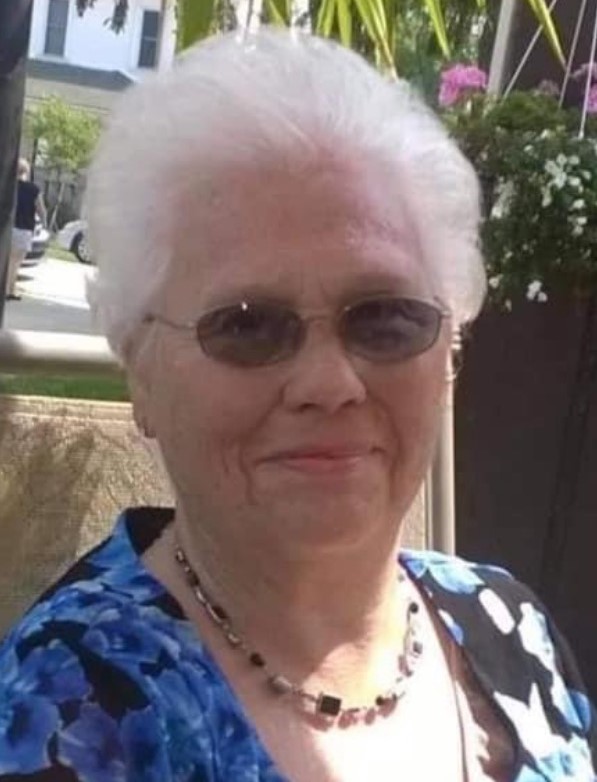 services
April 15

| Visitation
Thursday 4:00 to 8:00 PM at Gehret Funeral Home
April 15

| Visitation
Friday 8:30 to 10:00 AM at Gehret Funeral Home
April 16

| Memorial Service
Friday 10:30 AM Mass of Christian Burial at St. Michael Church in Fort Loramie
obituary
Angela A. Albers
December 10, 1930 - April 13, 2021
Angela Ann (Boeke) Albers,
Age 90, formerly of Louis Street, Fort Loramie, passed away of natural causes Tuesday evening, April 13, 2021, at Ohio Living Dorothy Love, in Sidney, Ohio. She was born December 10, 1930, in Coldwater, Ohio, to the late Julian & Frances (Holthaus) Boeke. On January 10, 1951, at St. Michael Catholic Church in Fort Loramie, Angie married Bernard E. Albers who preceded her in death on March 19, 2000. Surviving are eight of nine children: Mary Hanisee of Bossier City, LA, Diane & Dale Wolters of Maria Stein, Frank & Trish Albers of St. Henry, John & Deb Albers of New Bremen, Roger & Marilyn Albers of Fort Loramie, William "Buck" (dec.) & Deb Albers of Fort Loramie, Mike Albers of Minster, Larry & Marlene Albers of Fort Loramie and Gary & Tina Albers of Fort Loramie; 28 grandchildren, 57 great-grandchildren and one great-great-grandson; two brothers, Maurice & Grace Boeke of Minster and Urban & Virginia Boeke of Fort Loramie; sisters & brothers-in-law: Janet Boeke of Edgerton, Margaret Albers of Egypt and Carl & Alvira Albers of St. Henry along with numerous nieces and nephews. She was preceded in death by three grandsons, Scott Albers, Dave Schulze and infant Anthony Albers; one great-grandson, Nicholas Albers; three brothers, Al Boeke, Virg & Edna Boeke and Jim Boeke as well as sisters & brothers-in-law, Marilyn Boeke, Ruth & Bernard Holthaus Sr. and Tom Albers.
Angie was a 1948 graduate of Fort Loramie High School. She was a member of St. Michael Catholic Church where she served many years as a Sacristan and religious education volunteer. She also belonged to St. Ann's Ladies Sodality. Dedicated to her family, Angie had been a full-time homemaker and farm wife. When it was time for fun, she enjoyed fishing, going to the boats and playing cards.
Mass of Christian Burial will be celebrated 10:30 AM, Friday, April 16, 2021
at St. Michael Church in Fort Loramie with Rev. Steven Shoup presiding. Interment will follow at St. Michael's Cemetery. Friends may call Thursday 4:00 to 8:00 PM and Friday 8:30 to 10:00 AM at Gehret Funeral Home in Fort Loramie. Use of face masks are encouraged at all funeral rites. Memorials may be made to Hospice of Miami Valley or Catholic Relief Services. Private condolences may be expressed at www.gehretfuneralhome.com.
condolence
send private condolence