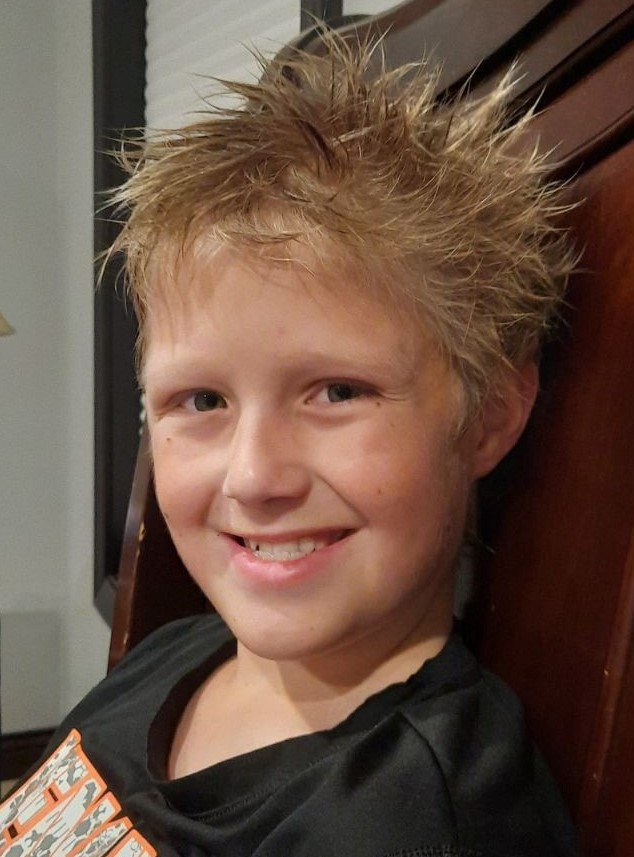 services
November 12

| Visitation
Sunday 2:00 to 7:00 PM at Gehret Funeral Home
November 12

| Visitation
Monday 9:00 to 10:00 AM at Gehret Funeral Home
November 13

| Memorial Service
Monday 10:30 AM Mass of Christian Burial at St. Michael Church in Fort Loramie
obituary
Adam K. Schulze
January 30, 2012 - November 9, 2023
Adam Kyle Schulze,
Age 11, of Dawson Road, Fort Loramie, Ohio, passed away peacefully of natural causes at his residence early Thursday morning, November 9, 2023. He was born January 30, 2012, in Sidney, Ohio, to Ryan & Kristi (Platfoot) Schulze who survive. Also surviving are four brothers: Tyler, Zack, Derek and Isaac Schulze; grandparents, Frank & Cynthia (Shroyer) Platfoot of Jackson Center and Ronald & Victoria (Hilgefort) Schulze of Fort Loramie; great-grandparents, Ralph & Joann Shroyer of Kettlersville and Margaret Hilgefort of Newport as well as numerous uncles, aunts, cousins and friends. He was preceded in death by great-grandparents: Robert & Ursula Platfoot, Vernon Hilgefort and Urban & Thelma Schulze.
Adam was a 6th grade student of Fort Loramie Elementary School and a recently confirmed member of Sts. Peter & Paul Catholic Church. He was a delightful young man with witty personality. He enjoyed solving math problems, board games, spirited games of cards (usually Euchre) and playing soccer. Adam especially enjoyed spending time with his family and friends.
Mass of Christian Burial will be 10:30 AM, Monday, November 13, 2023, at St. Michael Church in Fort Loramie with Rev. Aaron Hess presiding. Interment will follow at Sts. Peter & Paul Church Cemetery in Newport. Family and friends may call Sunday 2:00 to 7:00 PM and Monday 9:00 to 10:00 AM at Gehret Funeral Home in Fort Loramie. Memorials may be made to Ronald McDonnald House or charities of choice. Private condolences may be expressed at www.gehretfuneralhome.com.
condolence
send private condolence